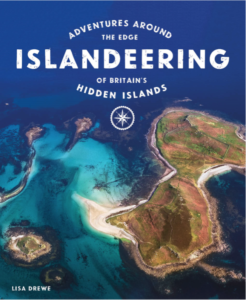 Recently awarded the Best Guidebook of 2020 by the Outdoor Writers and Photography Guild. We have a box of signed copies ready for Christmas 2020 – contact Charlie@islandeering for your copy £16.99 inc postage in UK. Just let us know if you need it gift wrapped too.
Everything you need to know to walk around fifty incredible British islands and enjoy plenty of adventure on the way. Islandeering takes you on a unique adventure around the outer edge of the UK's 50 most spectacular islands. From urban islets to clifftop nature reserves, Holy places of pilgrimage to remote offshore idylls. Conquer wild foreshores, discover hidden coast paths and walk, scramble, wade and sometimes even swim to explore the many secrets of our magical archipelago. With detailed maps and directions (including downloadable GPX files) this guide shares the best of these islands incredible food, culture, history, wildlife and geology. With 50 wonderful islands to bag, discover the best offshore lands for epic tidal crossings, glorious beaches, families, contemplation & retreat, skinny dips & secret swims, spotting whales & dolphins, fantastic flora & fauna, ancient remains & abandoned ruins and local food & cosy inns.
Here are some other books that will help you enjoy the islands of the British Isles.
An absolute gem of a book with brilliant detailed information and maps of 'every' Scottish island (where an island is defined as a certain size and completely surrounded by sea at all times – so no bridges or tidal access).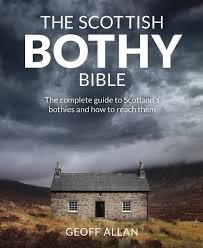 This first ever guide to the Scottish bothies reveals the country's unique and often hidden network of bothy cabins and mountain huts. Scattered across Scotland's most beautiful landscapes, these evocative abandoned crofts and farmsteads are free to stay in and offer a chance to experience the ultimate in wild adventure living. The first ever complete guidebook to Scottish bothies. Including all the Mountain Bothy Association (MBA) 81 bothies and many others lesser-known gems Stunning photography which captures the spirit of bothying culture and Scotland's wildest places Engaging travel writing which document the fascinating history of each bothy and the adventurers who use them Detailed information on the locations and approach routes – by canoe, foot and bicycle – with nine supporting maps Highlights the best bothies for Munros, beach, seclusion and families With a forward by mountaineer Jamie Andrews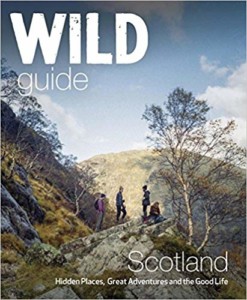 It has taken three of Scotland's leading photographers and travel journalists to produce probably the ultimate guide to the country's most gloriously secret places. Wild Guide Scotland lays bare an empire of hidden waterfalls, plunge pools, intimate glens and majestic forest, accompanied by some of the world's most stunning coastline.
This guide to Scotland and the Scottish highlands and islands, one of Europe's fastest growing adventure holiday destinations, explores the hidden parts of its better known tourist areas, as well many more remote regions, rarely visited by tourists.
Guiding you to over 800 wild swims, ancient forests, lost ruins and hidden beaches. Including inns, wild camping, local crafts, artisan whisky distilleries and wild places to stay.
Like all the superb Wild Guide series, also included are suggestions of places to stay and eat, every location carefully selected to keep things just on the wilder side of informal. Even if you think you know Scotland, this compendium will be a revelation.