Some of the best walks of Spring are available on the British islands. As the evenings get lighter, the temperatures rise and nature bursts into bloom it's time to blow away the winter cobwebs and explore the island gems off our coast. Here's some of our favourite destinations for walks, Nordic walks and walking festivals in the Spring months.
March
Isle of Skye and the white-tailed sea eagle and otter walk
Now this is our home island so we there's no surprises that we include it – the problem for us is choosing one out of all the incredible walks on Skye. The amazing Narrows between the Isle of Skye and the mainland, with one of the fastest tidal streams in the UK, attracts a vast array of wildlife including seals, otters, dolphins, porpoises and white-tailed sea eagles. The RSPB and Forestry Commission Scotland have built a fabulous hide overlooking the Narrows with views to the mountains beyond. There's nothing quite like taking a warm coat, a pair of binoculars and a brew and settling down for a few hours to watch the seals as they rest on the rocks, catch a glimpse of the otters as they hunt in the shallows below or experience the white-tailed sea eagle hunting in the turbulent waters for its next fish dinner.
Distance: 2.5 km
Grade: easy, suitable for most pushchairs
Ascent: 43 m
Getting there: From the A87, take the minor road to Kylerhea. Start in the Forestry Commission's car park (Grid Reference NG 786 211) on the left as you descend towards Kylerhea. From the car park follow the track north, past the toilets, and on through the woodland to reach the wildlife hide. Retrace your steps back to the carpark.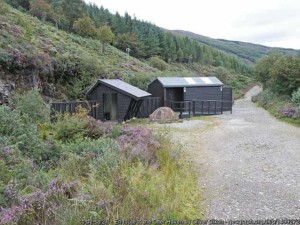 April
Walk Islay Festival (Islay, Jura, Colonsay), 19th – 24th April
Although they are near neighbours the islands of Islay, Jura and Colonsay are very different and each offers something unique to the walker. Islay is green with hills in the south, has superb sandy beaches and great coastal walking. It's known as a top destination for birdwatchers and whisky tasters alike. Jura is wild and rugged and best known for its mountains, the Paps of Jura, its own whisky and one of the world's largest whirlpools – the Gulf of Corryvreckan off it's northern tip. Colonsay has a bit of everything with an array of dramatic beaches, tranquil woodland gardens, rugged hills and its own gin (a personal favourite) as well as a walk across the tidal sands to the island of Oronsay to visit priory ruins, ancient shell-middens and corncrake habitat.
This week-long walking festival, with a wide choice of walking grades, is a great way of seeing the best that all three islands have to offer. Think cliff top walks to breath-taking waterfalls, ancient ruins, standing stones, high points and stunning Hebridean beaches. More information here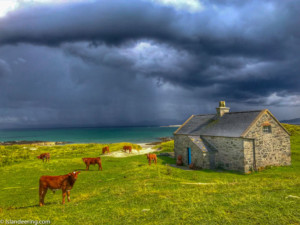 Walk Scilly, 1st – 10th April
Enjoy some Scilly spring sunshine and guided walks across all five inhabited islands (St Mary's, Tresco, Bryher, St Martin, St Agnes), and many of the uninhabited ones too. There is no other place like Scilly. Every island offers something special. Tresco and its incredible sub-tropical gardens, caves and cafes. The wild-ruggedness of St Agnes and its delicious ice-cream made from one of the smallest dairy-herds in Britain. The thundering Atlantic and seafood of Bryher's Hell's Bay. The community spirit, award-winning beaches and secluded swimming spots of St Martins. The hubub, local food and entertainment 'Scilly-style' in St Mary's. Wildlife abounds on all of the islands but has a special place on the outer reaches of the uninhabited isles here. This festival includes farm tours and talks, wildlife safaris, historical walks, sunset strolls and more. More information here
Brownsea Island Easter Egg Hunt, Easter weekend
Lovingly looked after by the National Trust and Dorset Wildlife Trust, Brownsea has plenty of outdoor activity on offer and miles of trails to explore. Follow the full island circuit – check it out here – and its ever-changing views of the vibrant Poole Harbour or head inland into delightful red-squirrel filled woodlands and the bird-watching hides in the lagoons and heathland. There is fun for all the family in the annual Easter Egg hunt on the island. More event information here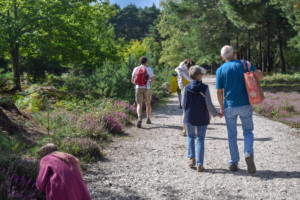 May
Isle of Wight Walking Festival, 2nd – 17th May
It's easy to see why this is one of the most visited islands in Britain. With its chalk cliffs, the famous Needles, miles of sandy beaches and footpaths there are plenty of outdoorsy things to do, all complimented by an incredible array of funky cafes, food and music for all tastes. The walking festival is one of the largest in the UK and provides an amazing array of walks for all interests and abilities. For families there's the Geocaching trail at Golden Hill Country Park, sock hunts and a moon walk. For shorter more accessible walks there's Golden Views, Royalty, Racing and Rigging and the Dodgy Knees Walk. At the top end, try the Isle of Wight Challenge, 106km of spectacular coastlines, dramatic cliffs and sandy beaches on the coast path around the whole island to be completed over a weekend (or quicker). Plus there's loads of walks graded in between. The festival is a great way to discover new routes across the island. More information here
Isle of Harris Mountain Festival, date tbc
The Isle of Harris Mountain Festival is a celebration of the mountains of Harris featuring an action-packed line-up of guided walks, outdoor activities, taster sessions, guest speakers and more, with something for everyone. On your days off the island offers some of the best beaches in the Outer Hebrides and indeed the UK. More information here
Orkney Nature Festival, 9th – 17th May
One of our favourite archipelagos with easy inter-island travel to visit many of the islands off Orkney mainland. There's lots going on at this festival and for the walker it's a great opportunity to experience the very best of Orkney's natural world. See eagles at Hoy, orcas at Marwick Head, the stunning Rackwick Bay and Yesnaby cliffs, ancient ruins and stunning seascapes. More information here.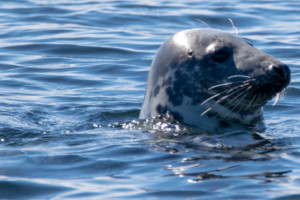 Isle of Arran Mountain Festival, 15th – 18th May
Arran is known as 'Scotland in miniature' in that it has a bit of everything. There's plenty of mountain walks on offer at this festival – all graded between moderate (Goat Fell) to extreme. This is a great opportunity to discover the best mountain routes Arran has to offer – and to pop across to the Buddhist Holy Island for a very special peak and spiritual moment. More information here.
Look out for our next blog 'Our Top Ten Favourite Walks in Skye'.