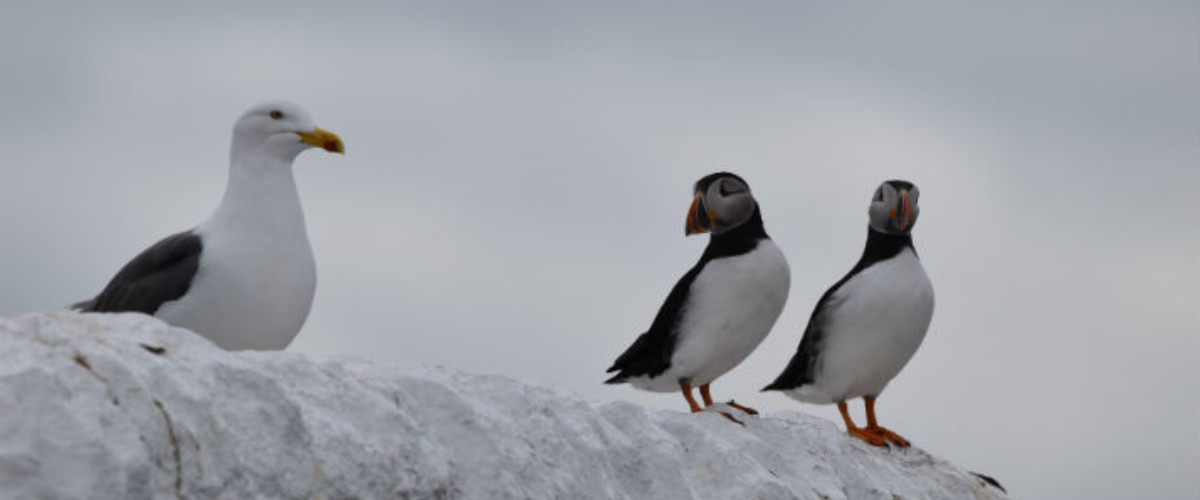 Farne Islands, United Kingdom
Distance: 0.8 km
Difficulty: Easy
Method: Walking
Wow Factor: 10 out of 10
Key Facts
Location: Northumberland
Size: 6.8 hectares
Terrain: Wooden boardwalk around the island
Access: Billy Shiel Boat Trips, Seahouses, Northumbria
Height gain: 20 metres
Map: OS Explorer 340
Starting point: Seahouses quay for boat trip; then Inner Farne island quay
Accommodation/food:

There are no refreshments on the Farne Islands and the only island-based facilities ate basic sea water and bucket toilets in the tower. The boats are also equipped with toilets.

Island Summary:

If you want to get intimate with birdlife nowhere else in Britain will match the experience of Inner Farne. The first step on this incredible island is an assault on the senses. Puffins, artic terns, shags and kittiwakes galore – feeding, nesting, mating and nurturing in every nook and cranny of the soil, air and sky of this wondrous place they call home. The noise, the smell, the fecundity of nature at her rawest is truly a life-enhancing experience if you are up to running the gauntlet of sharp beaks and poo! There is an easy walk on boardwalks around the island – these have been laid to protect the delicate burrows used by the puffins.

Look out for:

Puffins, puffins and more puffins
Eider ducks, kittiwakes, fulmars, guillemots, razorbills, sandwich terns, common terns and seals
Don't forget to have a chat with the awesome National Trust rangers who live and breathe this island

Route description:

A short walk around the island's boardwalk.

Getting there:

Billy Shiel Boat Trips, Seahouses run a 2-3 hour boat trip of all of the islands with a stop on Inner Farne.
Join our Islandeering community
We continuously find new islands, rivers, lochs, canals and coast to walk, SUP and swim in and meet plenty of great folks along the way. Join our community to get new routes and adventures, latest blogs and news by using the email box below. Tune in also to our Facebook and Instagram pages to see where we are going next.