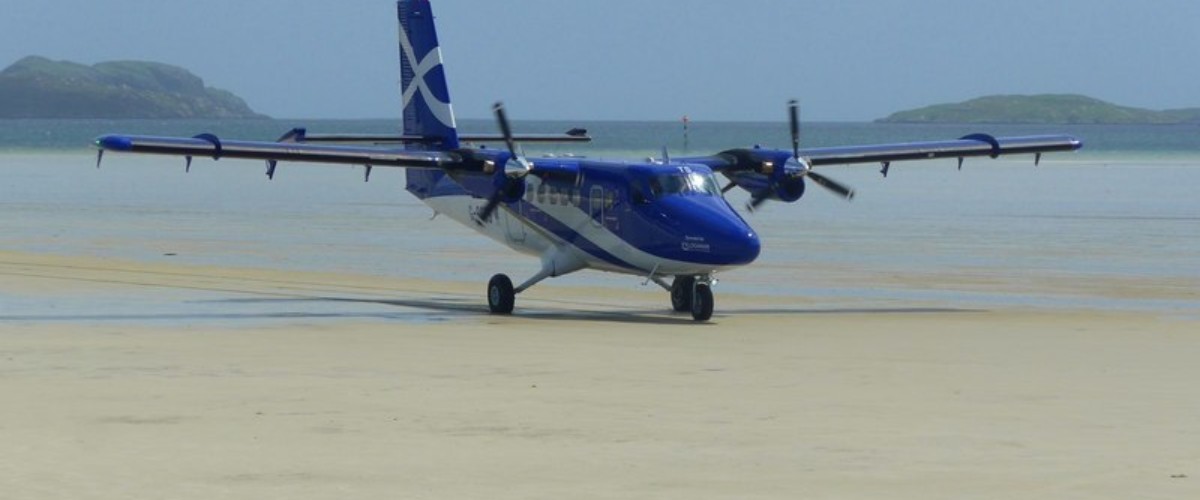 Barra is blessed with stunning beaches. Their moods depend on the weather. In storms the west coast beaches are exhilarating with huge Atlantic waves crashing onto the beaches; whilst on calm days the turquoise waters and white sands conjure up a sense of being somewhere far away. The east coast beaches are generally more gentle.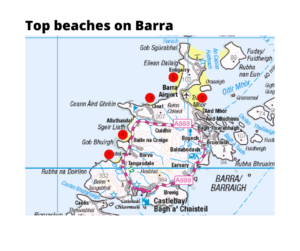 1. Tangasdale/Bagh Halaman – fabulous place to swim, surf and walk. Large sand beach on the Atlantic and one of the best in the Hebrides. Great for watching sunsets. The Isle of Barra Beach Hotel overlooks the beach and its restaurant serves a variety of dishes from the bistro and bar menu.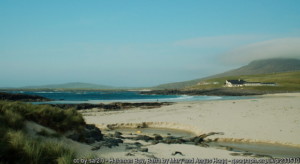 2. Traigh Mhor – an incredible beach in itself with the odd scheduled flight landing on the tidal sands. A great experience to watch with a coffee and cake in Barra Airport cafe afterwards.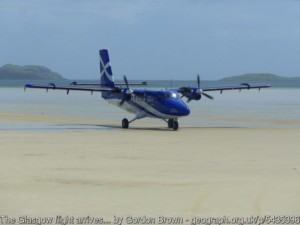 3. Cleat Beach –  a small pristine white sand beach on the west coast of the island with rocky strands to scramble.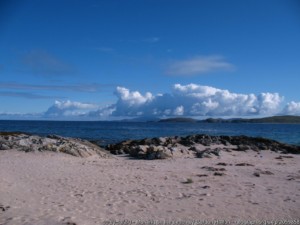 4. Traigh Hamara – another stunning white sand beach on the west coast very close to the island road.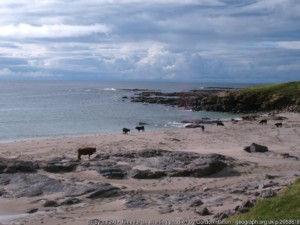 5. Traigh Eais – huge beach at the north east tip of Barra. Great to pop into the atmospheric cemetery at Eoligarry on the way.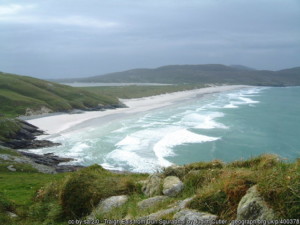 The round-island coastal route and full details of Vatersay's top attraction are included in the book Islandeering: adventures around the edge of Britain's hidden islands.