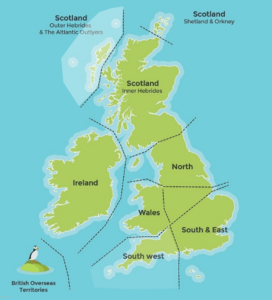 These are the islands where you'll truly experience was 'Outer' means.
This 100-mile necklace of islands sits at the very edge of our nation. Their west coasts stand up to the rolling Atlantic Ocean, its breakers losing energy on their powder white beaches with the boundary between land and sea marked only by a green strip of machair forming the three-coloured stripes symbolic of the Outer Hebrides – turquoise, white and green.
The uniqueness of visiting these islands is the journey along them. It means jumping on ferries and sweeping over causeways to travel the chain and visit the charms that each island offers.
Starting at the southerly tip Vatersay makes for a breathtaking initiation to the wonders of these islands followed by Barra and its unique airstrip and the calm waters of Castlebay with one of the most beautiful castles in Scotland as a backdrop.
Moving north Eriskay offers true isolation and wilderness and presents one of your greatest navigational challenges. It's every bit worth it though with its golden eagles, wild ponies and playful dolphins. It's the gem of the Outer Hebrides and one awesome place to swim.
The watery island of North Uist offers a couple of satellite islands the most talked about of which is Berneray; its seascapes are so stunning that the Thai tourist board used them to promote their own beach resorts. Say no more.
Onto Harris and its heather-clad mountains and some of the most spectacular beaches in Britain. Harris is also the jumping off point other islands and you could quite literally spend a life-time exploring them.