Great Bernera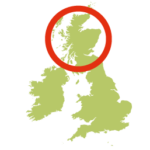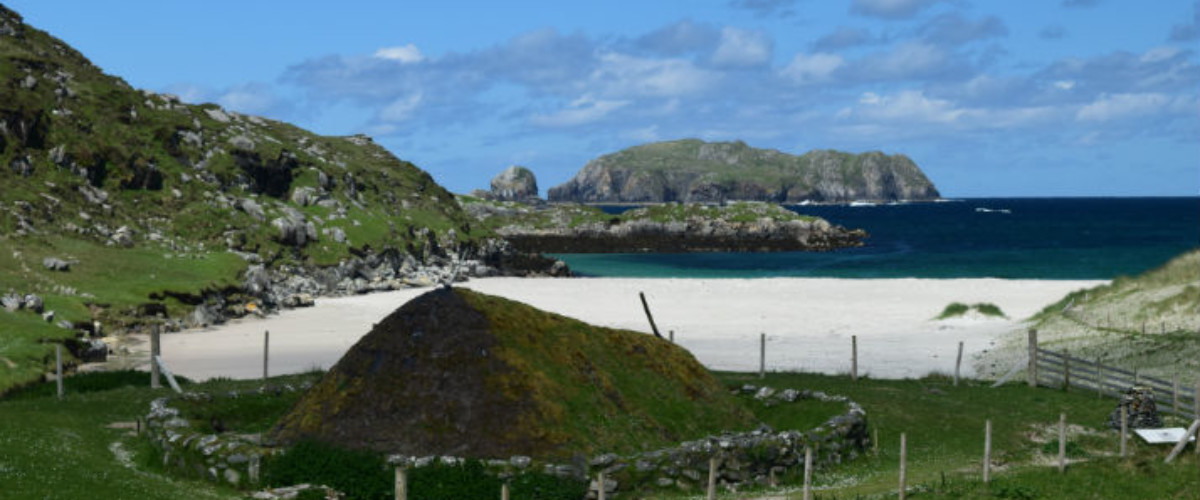 Great Bernera, United Kingdom
Distance: 24.3 km
Difficulty: Moderate
Method: Walking
Wow Factor: 8 out of 10
Key Facts
Location: Off west coast of Lewis, Outer Hebrides
Size: 2122 hectares
Terrain: single track roads, footpath and own route finding on rougher terrain (if you follow the extended route)
Access: Road causeway from Lewis
Height gain: 741 metres
Map: OS Explorer 458
Starting point: Great Bernara end of road bridge
Accommodation/food:

Small village store and a cafe in the community centre at Breacleat.

Island Summary:

An island with a passionate history and strong community spirit. Low lying and dotted with inland lochs most visitors head straight for its famous white sandy beach at Bosta missing most of the other gems on their way. A walk around its shores will reveal a lot about life here throughout history. From iron age houses, a riot that changed crofting history forever and innovative lobster storage solutions to milling grain Viking-style and a unique tide bell that turns the ever-changing tide into music. If that's not your thing then how about finding a perch and watching the golden eagles soar over the hills at Boasta beach!

Look out for:

Bernara Museum
Great Bernara Lobster Pond
Iron Age House at Bosta Beach
The Bernara Riot Cairn
The Norse Mill at Breaclete
The tide and time bell at Bosta

Route description:

The island can be circumnavigated using the very quiet single-track roads around the island plus the way-marked path of the Great Bernara Trail that connects Vallasay to Tobson, with a further path connecting Tobson to Bosta Beach.

The fuller circumnavigation described below can be achieved using your own route finding to make a couple of key links.

Starting at the Great Bernara end of the bridge the un-marked route immediately passes through the standing stones known as Callanish VIII and heads out over rough ground to Tacleit and then on to Vallasay via the single-track road and the stone bridge. Once on Vallasay follow the blue and purple signs of The Great Bernara Trail to Tobson and then the easy to follow path to Bosta beach. Return to Breacleat via the single track road. A small but well defined path heads to the Norse Mill and then beyond that route finding across the rougher land is required to re-join the road at Kirkibost Pier. From here the single-track roads can be followed back to the starting point.

Getting there:

Take the A859 from Stornaway towards Tarbert. After 7 miles turn right following signs for Bernara and Uig. At Garynahine turn left following B8011 for 3 miles. Turn right for Bernara and continue for 6 miles to cross the road bridge .
Join our Islandeering community
We continuously find new islands, rivers, lochs, canals and coast to walk, SUP and swim in and meet plenty of great folks along the way. Join our community to get new routes and adventures, latest blogs and news by using the email box below. Tune in also to our Facebook and Instagram pages to see where we are going next.