Muck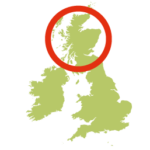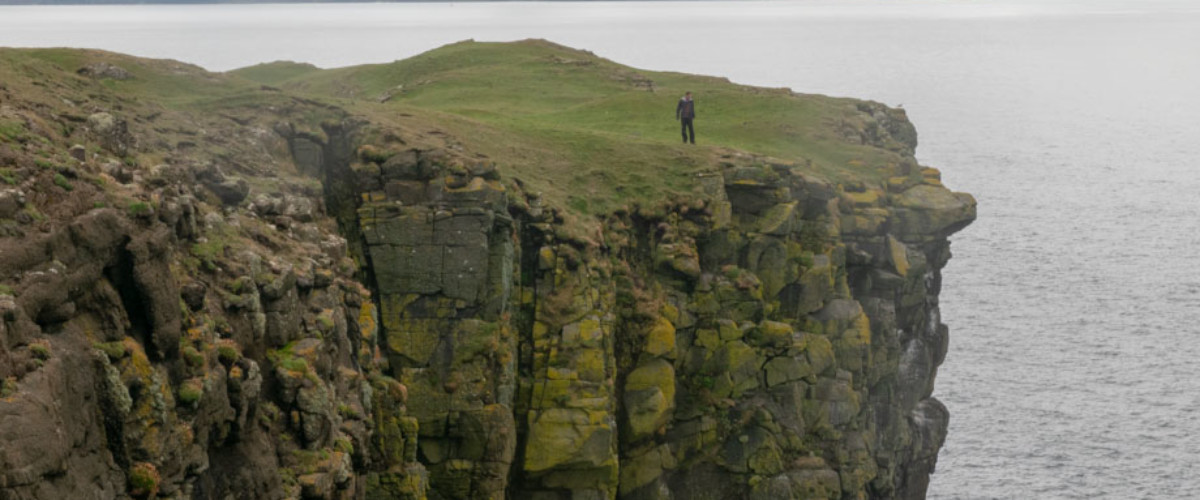 Distance: 15.7 km
Difficulty: Moderate
Method: Walking
Wow Factor: 7 out of 10
Key Facts
Location: Inner Hebrides
Size: 559 hectares
Terrain: Free-range on grassy cliff tops, marshy ground and rocky foreshore with a steep, rocky decent from Beinn Airein
Access: Ferry
Height gain: 627 metres
Map: OS Explorer 397
Starting point: Sheerwater jetty on Muck. Lat/Long 56.833561, -6.227275. GR NM 42242 79313
Accommodation/food:

Café in Port Mor; toilets and showers at the Community hall. There is a small range of accommodation on the island (www.iselofmuck.com)

Island Summary:

The smallest and most fertile of the Small Islands, Muck is peaceful and low-lying with farmland dominating its interior. The dramatic coastline is shaped by basalt ledges, dolerite dykes, terraced cliffs and flat grass cliff tops. The bays are generally rocky and dotted with huge rock pools and the occasional gem of a white shell beach. The views to the Inner and Outer Hebrides and the mountains of the mainland are stunning from every perspective. The main settlement of Port Mor in the east is linked to the island's other centre of habitation, the large farm at Gallanach in the west by the island's short road.

Look out for:

Chatting with the islanders in the fabulous cafe
A swim in Mermaid's Pool
Looking out for whales, dolphins and eagles on the ferry
Lofty views of the Hebrides from Beinn Airein

Route description:

It's a free-range coastal circuit mostly on stunning cliff tops with expansive views to the other Small Isles, the Outer Hebrides and the mountains of the mainland. The route uses sheep tracks through farm and moorland, with some rougher and boggy areas as well as easy scrambling on the foreshore. The ascent of Ben Airein, the island's high point, is straightforward although the descent on the western edge is steep and along the dramatic cliff edge. The walk can be completed in a day but with current ferry times it will require an overnight stay; a great reason to enjoy more of the adventures on offer here as well as absorb the tranquil vibe of the island.

Getting there:

From Arisaig (summer months only), Arisaig Marine operates the MV Sheerwater on Mondays, Wednesdays, Fridays and Sundays. Contact: www.arisaig.co.uk or t: 01687 450224. From Mallaig, the Caledonian MacBrayne ferry calls on Tuesdays, Thursdays, Fridays and Saturdays in summer, and Mondays, Wednesdays and Fridays and Saturdays in winter. Contact: www.calmac.co.uk or t: 01687 462403. Note: both routes are for passengers only and cars are not carried.
Join our Islandeering community
We continuously find new islands, rivers, lochs, canals and coast to walk, SUP and swim in and meet plenty of great folks along the way. Join our community to get new routes and adventures, latest blogs and news by using the email box below. Tune in also to our Facebook and Instagram pages to see where we are going next.