Scalpay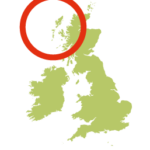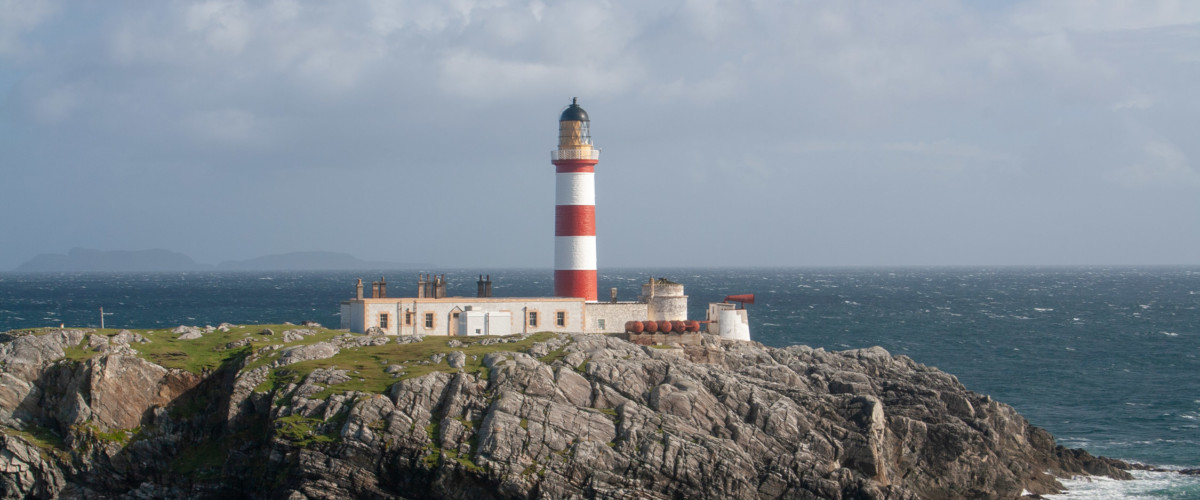 Distance: 12.2 km
Difficulty: Easy
Method: Walking
Wow Factor: 8 out of 10
Key Facts
Location: East coast Lewis, Outer Hebrides
Size: 653 ha
Terrain: Mix of good paths and boggy areas
Access: Road bridge
Height gain: 632 metres
Map: OS Explorer 455
Starting point: Main village (GR NG 214 967)
Accommodation/food:

Any visit to Harris must include the Café Bistro.  Named as one of the top 100 restaurants in Scotland this unassuming building, with great views of the harbour from the window, serves extremely good food. By day it is a community run shop and café and by evening it serves excellent fresh fish and seafood. Expect dishes made with local, fresh hake, halibut, turbot, sea bream, salmon or monkfish with local hand-dived scallops, langoustines and prawns galore. From the land choose from rump of Harris lamb, steak or venison. George Lavery, the chef, has created a fusion style menu that combines this fresh local produce with the recipes he has learned from the Indian chefs in Stornoway. This is a 'bring-your-own' restaurant – so don't forget to stock up before you arrive on the island.

For more details and foodies photos to whet your appetite, check out the North Harbour Bistro Facebook page.

Island Summary:

Scalpay is a compact island with raw natural beauty, plenty to explore and high quality food to sample. Connected to Harris by a road bridge across the narrows of Caolas Scalpaigh, the south west coast of the island faces Loch Tarbert and is deeply indented and protected by number of small islands. There are two superb natural harbours, North Harbour and South Harbour. The main population clusters around the bustling North Harbour and enjoys the superb views across to the mountains of North Harris.

Inland there are numerous small lochans, the largest of which is Loch an Duin (Loch of the Fort) which has a tiny island in it, with the remains of the fort still visible. The island rises to a height of 104 metres at Beinn Scorabhaig.

Eilean Glas, a peninsula on Scalpay's eastern shore, is home to a spectacular and atmospheric red and white-striped lighthouse. It was one of the first four lighthouses built in Scotland and the first in the Outer Hebrides.  The iconic lighthouse complex is currently in a state of disrepair, with the current owners  weaving an interesting story of fraud and imprisonment. From its terrace there are great views over the Minch and the Little Minch and on clear days you can see the Shiant Islands which are home to huge numbers of nesting seabirds.

The headland of Eilean Glas is also a great place to spot whales and dolphins and is part of the Hebridean Whale Trail. There are old records of northern bottlenose whales & basking sharks being hunted off the lighthouse – in fact the light was once lit using whale oil. Today look out for: Risso's dolphins, Harbour porpoise, Minke whales, Basking sharks, Seals, Gannets, Terns and Razorbills.

Look out for:

Atmospheric and iconic lighthouse buildings
Spotting whales and dolphins from Eilean Glas
Experiencing incredible local seafood at Cafe Bistro

Route description:

We shall be posting the full islandeering route shortly. Please also see the map trace below.

Getting there:

Bus W15 from Tarbert takes you out to the start of the walk to the lighthouse. By car there is limited parking at the southern end of the island road. 

Join our Islandeering community
We continuously find new islands, rivers, lochs, canals and coast to walk, SUP and swim in and meet plenty of great folks along the way. Join our community to get new routes and adventures, latest blogs and news by using the email box below. Tune in also to our Facebook and Instagram pages to see where we are going next.