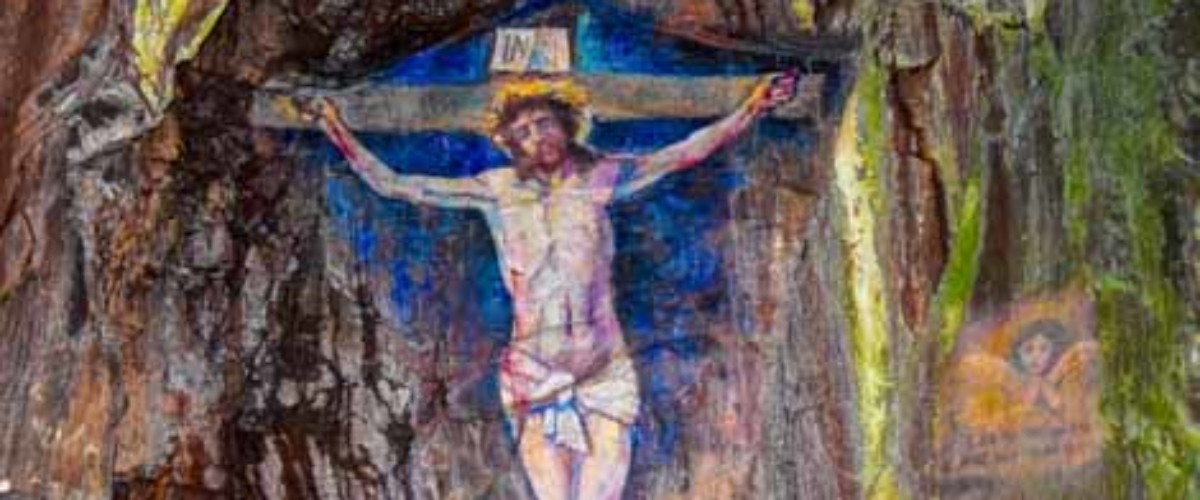 High Point: 116 metres
Population: 1
Size: 52 hectares
Wild Factor: 8 out of 10
Overview: Davaar Island is a privately-owned island that is a destination for pilgrims, walkers and explorers alike. Linked to the Kintyre Peninsula near Campbeltown by a tidal causeway known as The Doirlinn, it is possible to walk across at low tide. A circular walk around the island takes you passed the lighthouse complex and offers fabulous clifftop views that reach to the Isle of Arran and Ailsa Craig. There are several caves to explore on the south shore, the most visited of which is The Crucifixion Cave.
Type of island: inhabited
Location: Inner Hebrides, Scotland
How to get to Davaar: From Campbeltown, follow the coast road south east for approximately 3 km. Shortly after passing the NATO depot on your right there is a large layby on your left which is the parking area for Davaar Island.
Getting around Davaar: the only way is on foot
Best time to go to Davaar: Davaar can be visited all year. Otters and sea eagles may be spotted all year; the warmer months are better for spotting basking sharks, dolphins and whales; and gannets from Ailsa Craig are present from Spring to early Autumn.
Access to Davaar: on foot; or by truck if staying in the island's accommodation. Only attempt the crossing 3 hours either side of low tide. For safe crossing times to Davaar Island check the tide times at BBC tides for Campbeltown here
Dog friendly: yes (on a lead)
Food and drink on Davaar: no facilities on the island; full range of restaurants and shops in nearby Campbeltown
Accommodation on Davaar: There are two self catering cottages and two luxury wood cabins located within the lighthouse complex at the north tip of Davaar – more
Contacts:  Davaar Island website ; and Campbeltown Tourist Information, Tel. 01586 552056
Best things to do on Davaar: 
Walk the island circuit – more on the Islandeering page (next)
Wild swim from the pier near the lighthouse
Enjoy the views to Ailsa Criag and Arran
Explore the caves on the south shore – more
Look out for:
Ailsa Craig gannets swooping for food
Feral goats
Whales, dolphins and basking sharks
Cockles on The Dorloinn
Nearby islands: whilst you are there, why not explore:
Islands of the Inner Hebrides – more
Join our Islandeering community
We continuously find new islands, rivers, lochs, canals and coast to walk, SUP and swim in and meet plenty of great folks along the way. Join our community to get new routes and adventures, latest blogs and news by using the email box below. Tune in also to our Facebook and Instagram pages to see where we are going next.