Holy Isle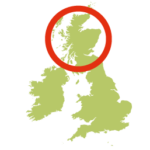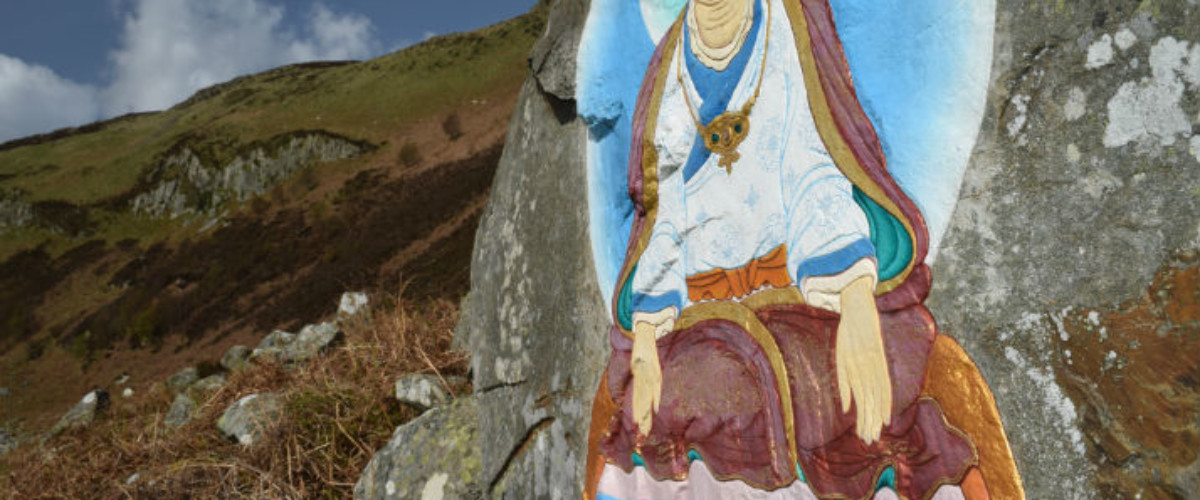 Holy Isle - Lamlash Ferry, United Kingdom
Tibetan Retreat
Distance: 8.7 km
Difficulty: Easy-Moderate
Method: Walking
Wow Factor: 7 out of 10
Key Facts
Location: Firth of Clyde
Size: 253 hectares
Terrain: Some steeper, rockier hill sections on Mullack Mòr
Access: Holy Isle ferry from Lamlash, Isle of Arran.
Height gain: 423 metres
Map: OS Explorer 361
Starting point: Jetty on the Holy Isle
Accommodation/food:

Tea, coffee and water offered on arrival; accommodation is also available on the island.

Island Summary:

The circumnavigation of Holy Isle is truly about finding the middle path to island enlightenment. This island oozes the calmest of Buddhist vibes from the moment you land and make your way to the Centre of World Peace and Health for a warm welcome and orientation talk. The circumnavigation avoids the east coast to protect the pristine nature and restoration projects and instead climbs Mullack Mòr in the centre of the island where, looking though the prayer flags fluttering from the trig point at the summit, the breathtaking views across to Goat Fell are reminiscent of Tibet itself.

Look out for:

Rare Eriskay ponies Soay sheep and Saanan goats
Luxuriant and spiritual organic gardens
vibrant Buddhist rock paintings along the west coast
Mysterious cave where St. Molaise lived
The health giving Holy Well

Route description:

A relatively steep up and over Mullack Mòr on peaty, rocky paths (where there are some steep crevases to avoid) followed by an easy return route along the west coast.

Getting there:

Travel to Holy Isle via Ardrossan Harbour, on the South West coast of Scotland about ten miles north of Ayr. From the ferry terminal at Ardrossan Harbour take the ferry to Brodick on the Isle of Arran. The journey takes 55 minutes. Bus 323 from the ferry terminal at Brodick connects with the ferry and takes you round to Lamlash Pier (10 minutes) from where the Holy Isle Ferry makes the 10 min journey across Lamlash Bay to Holy Isle.
Join our Islandeering community
We continuously find new islands, rivers, lochs, canals and coast to walk, SUP and swim in and meet plenty of great folks along the way. Join our community to get new routes and adventures, latest blogs and news by using the email box below. Tune in also to our Facebook and Instagram pages to see where we are going next.