Scarp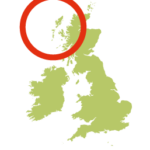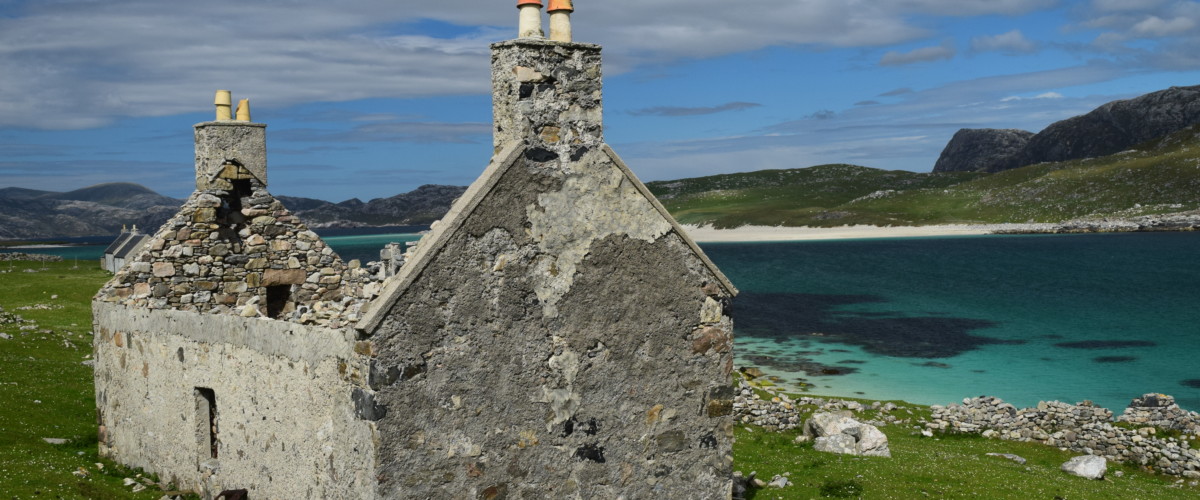 Distance: 14.1 km
Difficulty: Moderate
Method: Walking
Wow Factor: 8 out of 10
Key Facts
Location: Off west coast Lewis, Outer hebrides
Size: 1045 ha
Terrain: Free range grass, some rocks with boggier areas
Access: Sea kayak (or Isle of Harris Sea Tours may do a drop off)
Height gain: 643 metres
Map: OS explorer 456
Starting point: Slipway (GR NA 987 141)
Accommodation/food:

Take a picnic!

Island Summary:

A wild island west of Hushinish, Harris with a sprinkling of summer residences. Plenty of ruins to explore after the last remaining islanders left in 1971. Previously, the population of Scarp peaked at 213 in 1881. Even more recently the crofter's life on the island was basic and with little cultivatable land families relied on potatoes, cabbages, oats, turnips, milk, fish, and some lobster fishing for their food and economy. Scarp was one of several Scottish islands where all the men of the island would gather every morning in a so-called 'parliament', to agree the work to be done on that day – these meetings could last several hours.

The island was the scene of two unsuccessful experiments with rocket mail by German inventor Gerhard Zucker. In July 1934 Zucker two attempts at firing rocket mail between Scarp and Harris resulted in a small explosion and a flutter of singed envelopes.

Scarp is dominated by two hills, of which the higher (Sron Romul) reaches 308 metres.

The island is accessed by a short kayak or boat crossing across the Kyle of Scarp from Hushinish, but the sound is very shallow and landing on Scarp can be difficult when there is a swell.

Look out for:

Wild and remote
Awesome views back to Harris
Exciting kayak trip to access it

Route description:

This is a completely free-range route that follows the coastline as closely as possible. Please use the GPX trace below as a guide.

Getting there:

Leave the jetty at Huisinis (GR NA 989 124) and head across the Sound of Scarp by sea kayak to land at the slipway on Scarp (GR 987 140) for the 1.6 km crossing. Isle of Harris Sea Tours may also do a drop off on the island.
Join our Islandeering community
We continuously find new islands, rivers, lochs, canals and coast to walk, SUP and swim in and meet plenty of great folks along the way. Join our community to get new routes and adventures, latest blogs and news by using the email box below. Tune in also to our Facebook and Instagram pages to see where we are going next.