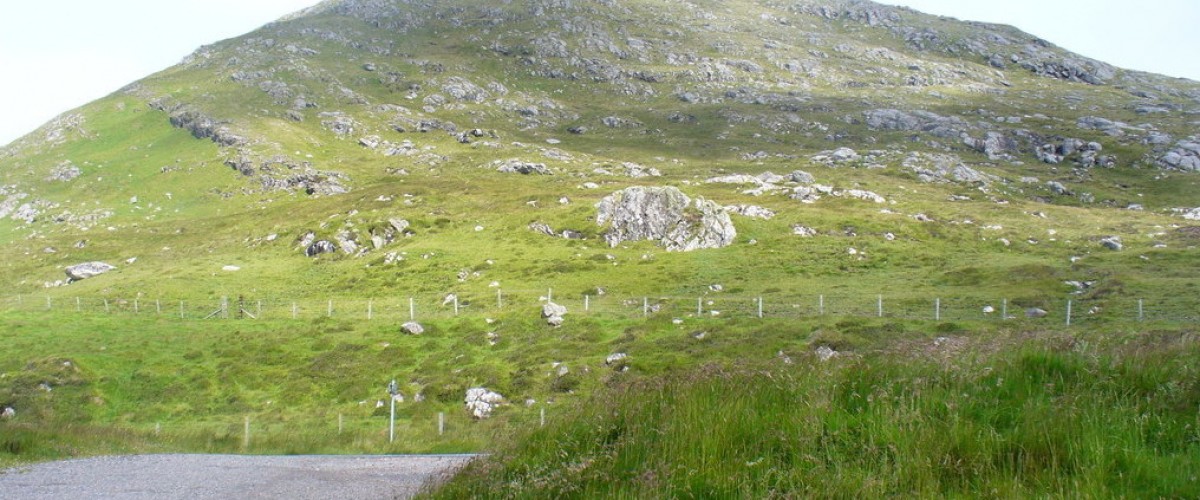 A straightforward route rewarded with incredible views of Castlebay and the islands further south in the Hebridean chain.
Heabhal (Sheabhal, Heaval) , (356 metres) – the highest summit on the Isle of Barra, with great views to Castlebay. The route starts at the ferry terminal, once on the mountain the ascent itself is short and very steep on rougher grass.
Turn right when leaving the ferry terminal pass post office. Turn right to walk along the  main island road (A888). Pass below the Craigard Hotel and church and continue along the main road as it leaves the village and head uphill for 1.8km (from the ferry) to reach a house with a parking area behind it. Almost immediately, at the quarry, spot the small stile to the left that heads onto the moorland. Cross the make-shift wooden boards to cross the fence line and look out for a stile a short distance further on.
The route heads directly towards Heaval using any number of faint paths. Head into a grass gully that climbs beneath the statue of Virgin and Child.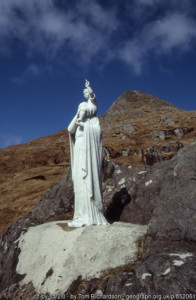 Beyond, a path leads to and past the left of the rocky cone, climbing steeply. Continue beyond a path to the right  and then turn right up to the ridge. Continue along the ridge to the trig point.