There are plenty of good stops for food on Barra, here are some of our favourites that we have tried:
Cafe Kisimul, Castlebay – we love this place and can't think of anywhere else where you can have a great choice of Italian and Indian food. Their music nights are fabulous and their scallop pakoras to die for. Their curries are so popular that you can now buy them ready made in local shops throughout the Outer Hebrides. Cafe Kisimul also caters for beach BBQ's or your own party.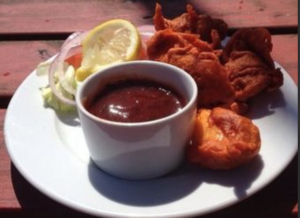 Barra Airport Cafe, Eoligary – another firm favourite. A great place to watch the flights coming in and landing on the beach in front of you. Laid back and friendly with great sarnies, soups and cakes and free wifi.
Barra Chippy, Castlebay – great fresh fish or haggis suppers to take out and sit on the harbour wall admiring the views over Castlebay. The Chippy parks on the side street in Castlebay.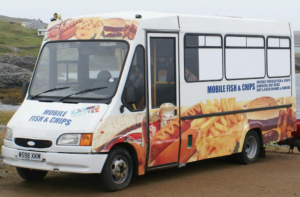 Barratlantic, Ardveenish – awesome fresh fish and seafood to cook at home. Wide selection of scallop, langoustine, crab, smoked salmon and wet fish to get the creative culinary juices flowing.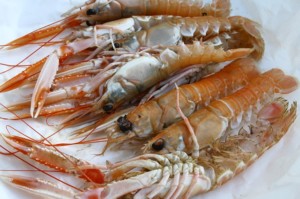 All of these places and more can be sampled on our cycling or car tour of the island described in our book Islandeering: adventures around the edge of Britain's hidden islands