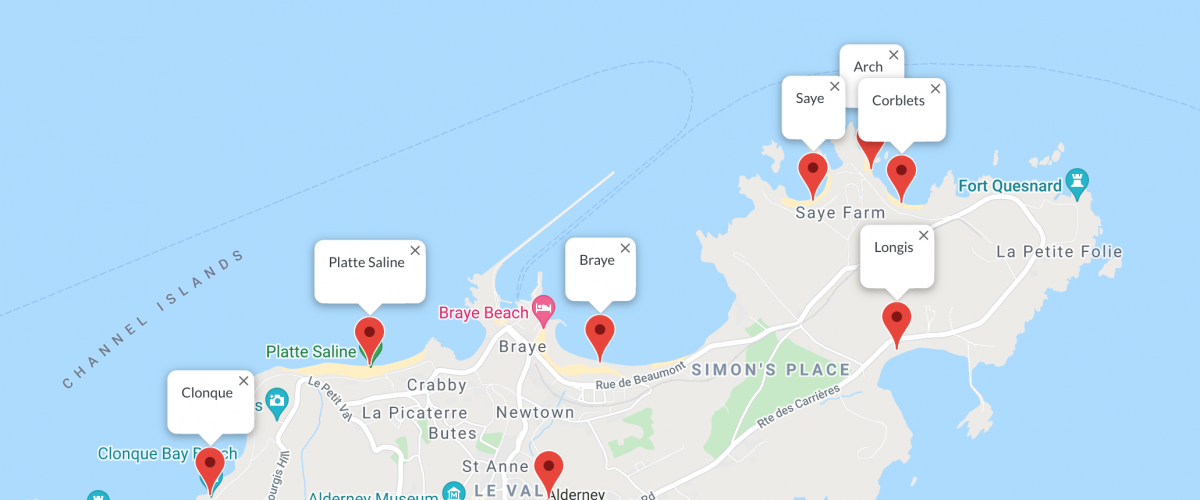 Alderney is blessed with some great beaches some long crescents of sand, others with huge expanses of rock pools at low tide to explore. Here are some of our favourites.
Saye
Saye beach, on the north west coast of the island is a stone's throw from the Saye Beach Campsite. Its idyllic curve of white sand, protected by rocky headlands, gently slopes to crystal clear waters making it perfect for a swim. Café at nearby Saye Beach Campsite.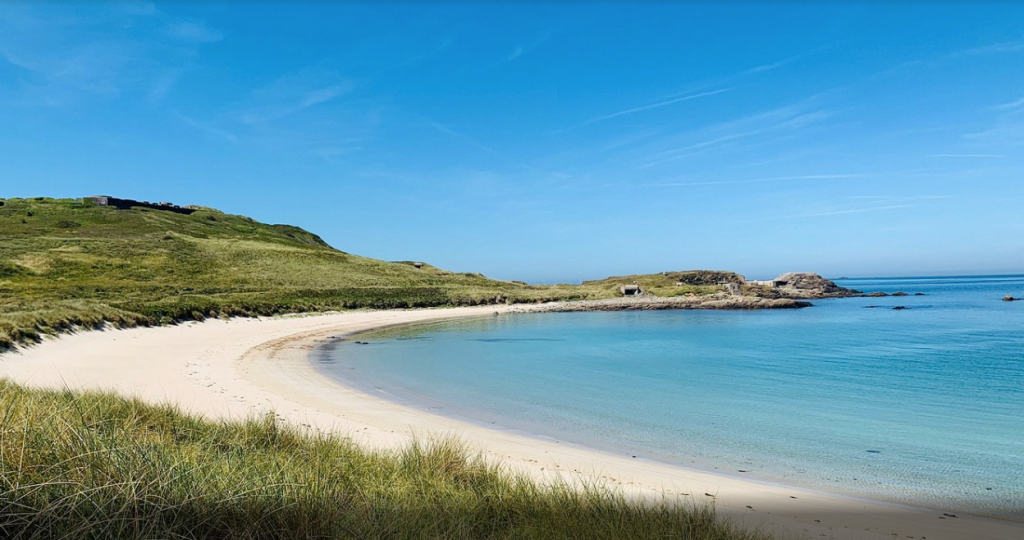 Arch
Arch Bay is small sand beach on the north west coast of the island which is mostly sheltered from the wind and is perfect for families and swimming. Arch is connected to Saye Bay Campsite via a small tunnel and at low tide it is possible to walk over the rocks to the adjacent Corblets Bay. Café at nearby Saye Beach Campsite.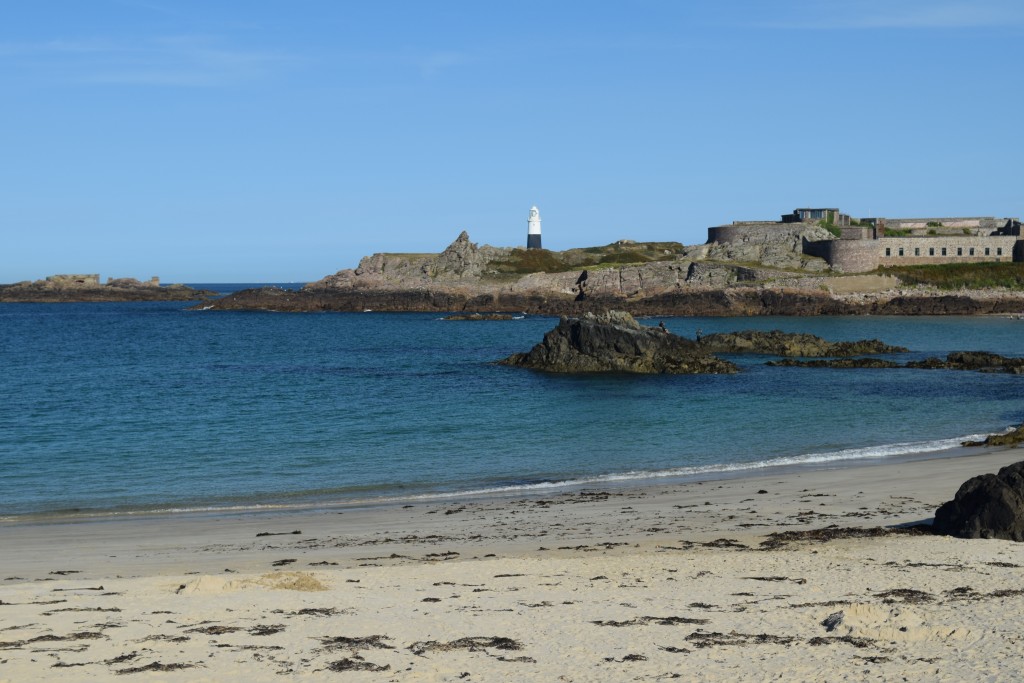 Corblets
Sandy Corblets Bay, on the north west coast of the island, is a great place for a swim or rock pooling at lower tides when it is also possible to cross the rocks to neighbouring Arch Bay.
If conditions are right Corblets is also the best bay in Alderney for surfing. Café at nearby Saye Beach Campsite (Image copyright Colin Park).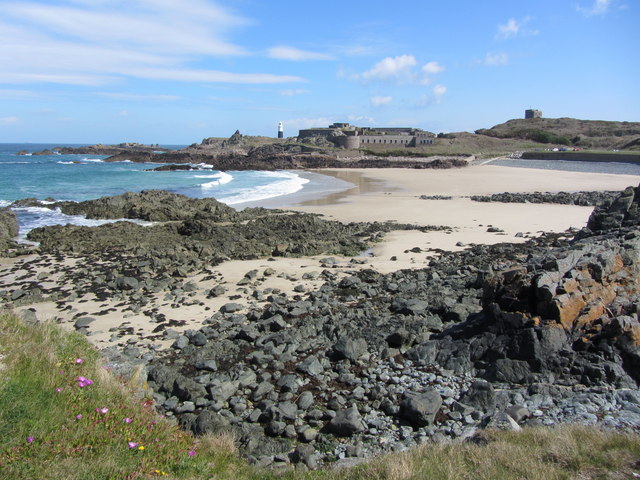 Longis
Longis, on the south east coast of the island, has the longest stretch of sand in Alderney. South-facing and protected from winds by a German 'anti-tank wall' its gently sloping sands make it ideal for swimming, paddling and beach games. At low tide a vast expanse of the seabed is exposed, making it ideal for rock pooling. Low tide is also a good time to walk across to tidal Raz Island, which is home to Fort Raz.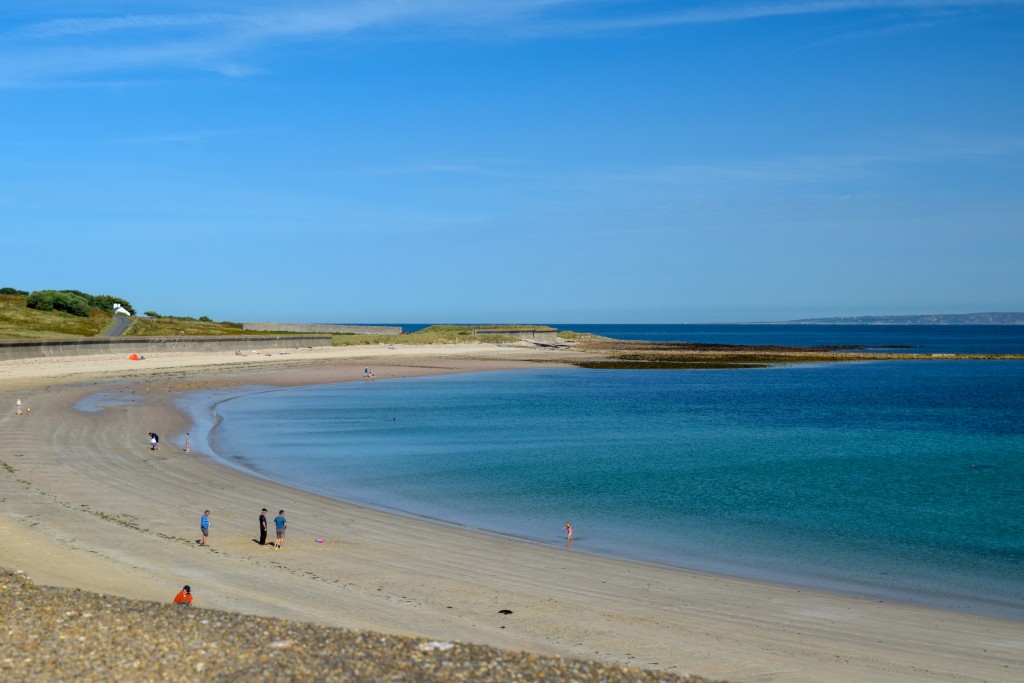 Clonque Bay
Nestled in Alderney's north west corner Clonque Bay has a huge intertidal area with a wild, sandy beach and excellent rock pooling and foraging opportunities for samphire and shellfish at low tide; it is also home to over one hundred species of seaweed. Facing west, it's a great place to watch a sunset across The Swinge, with the sun disappearing behind adjacent Burhou Island. Fort Clonque, a 19th century fortress accessed via a tidal causeway, sits on a rocky outcrop at the southern end of the Bay. Owned by the Landmark Trust it now provides comfortable self-catering accommodation spread across several different buildings. No beach facilities.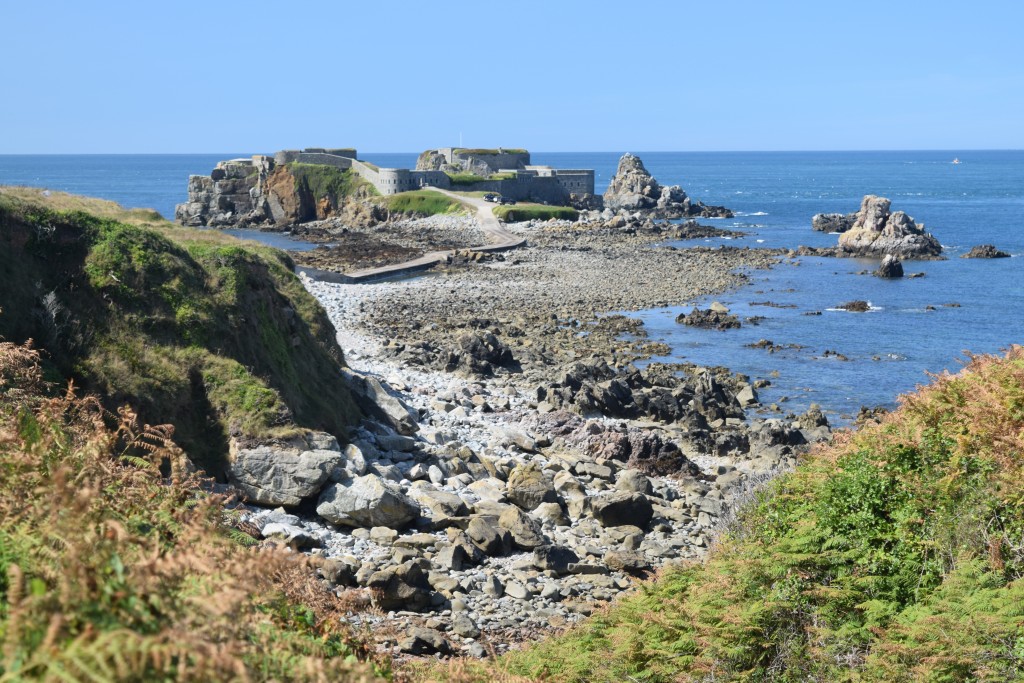 Braye Beach
Braye beach on the island's north coast is only a few minutes walk from St Anne and the harbour and is a very popular family beach with lovely white sands and calm waters that are sheltered by the breakwater. There are some good pubs, cafes and food just on the doorstep in Braye.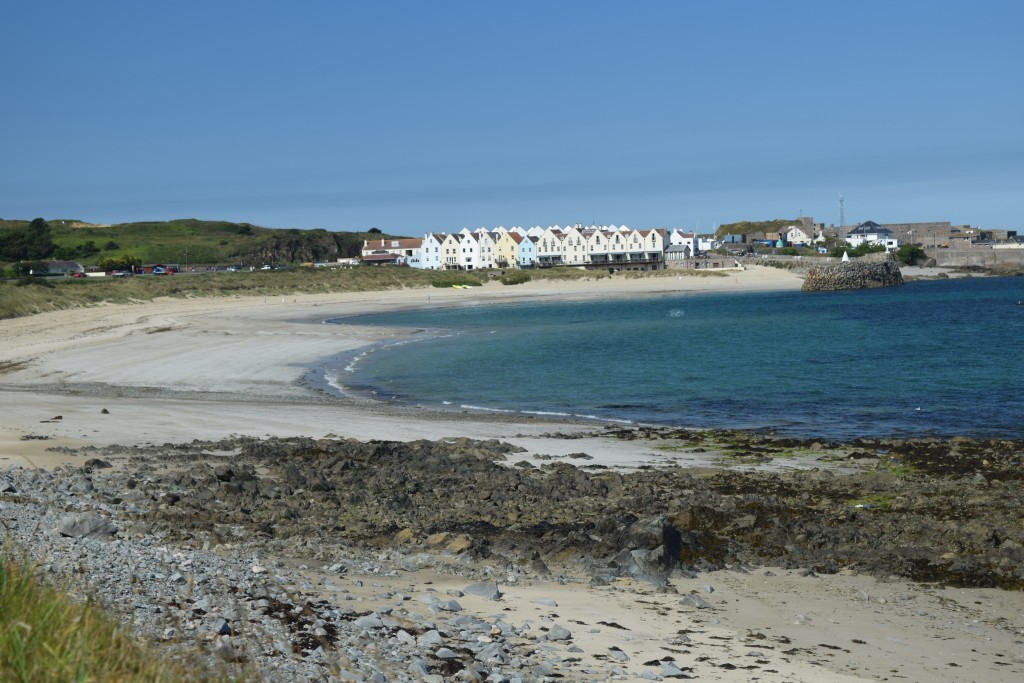 Platte Saline
Platte Saline on the north coast of Alderney is a crescent-shaped shingle beach backed by low sand dunes and houses and overlooked by Fort Doyle. Swimming is not allowed here due to a severe undercurrent. The beach here is very popular with sea-anglers who catch red mullet, sole, bass, conger and codling amongst many other species. No beach facilities. Photo © Copyright Peter