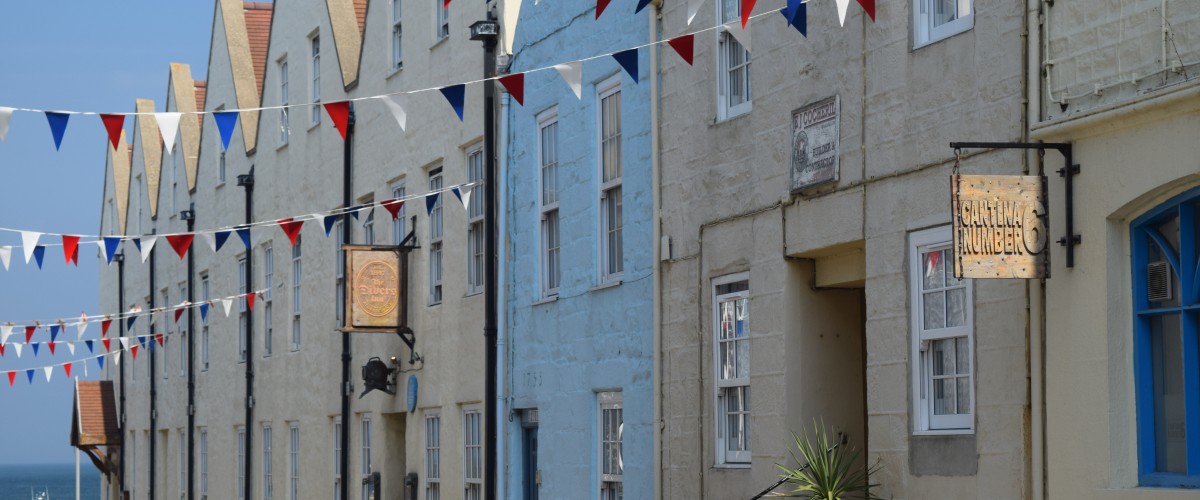 Alderney, Guernsey
Braye Beach
High Point: 91 metres
Population: 2020
Size: 800 hectares
Wild Factor: 8 out of 10
Overview of Alderney The closest Channel Island to both Britain and France, it is the least well known and hardest to get to but very much worth the effort. With its unhurried pace of life and strong community spirit this is a 'live and let live' sort of island with a distinct lack of stifling regulations. It is stacked with Victorian fortifications, reinforced by the German army during the Occupation of World War II, that today makes for some adventurous exploration in tunnels by torchlight. There is also plenty of great wildlife to see here too. St Anne's is a vibrant town with plenty going on and some great eateries as well as the main hub for a wide range of accommodation. See our guide for 'What to do in Alderney'
Type of island inhabited
Location Bailiwick of Guernsey, Channel Islands
Alderney's highpoint 91 metres
How to get to Alderney The Little Ferry company is a seasonal inter-island passenger ferry running twice daily between Alderney and Guernsey
There are scheduled flights with Aurigny direct from Southampton and Guernsey and through routes from other locations
Getting around Alderney the best ways of getting around Alderney is walking its many fabulous footpaths, or by hiring a bike (if hiring a car note the maximum speed limit is 35 mph). There are also taxis and sightseeing tours, but most of the island attractions are within walking distance from St Anne's with relative ease.
Best time to go to Alderney the best months for visiting Alderney are June, July, August, September and October with the warmest months being July, August and September. The coldest months are January and February and the rainiest are January, October, November and December. The best months for swimming are August and September. The not-to-be-missed Alderney Week is usually the first week of August, when accommodation is scarce.
Is Alderney dog friendly Dogs are welcome on all island paths, on all commons and on some bays (Clonque bay, Platte Saline and the rocky bays) all year round. There is a restriction in summer for the following bays: Braye, Saye, Arch, Corblets and Longis where dogs are banned from the 1st June until 15th September.
Food and drink on Alderney Alderney has a full range of eating and drinking options from high quality restaurants, great cafes with views to harbour fish and chips and quality international food. Here are our favourites:
Accommodation on Alderney staying on Alderney is a must to give enough time to appreciate this wonderful island. Alderney's accommodation ranges from beachside camping to converted forts and 4 star hotels. Here are some of our favourites:
Luxury hotels on Alderney The Braye Beach Hotel is right on the beach which, along with its cinema and games room makes it perfect for a family holiday. It is also close to the harbour making it easy to join wildlife boat tours. Find out more here.
Mid-range hotels on Alderney Our favourite is The Georgian House, it's a great all-rounder, centrally located and great value for money. As the social hub of the island it is always popular and the place to go to try well-cooked Alderney produce. Find out more here.
Camping on Alderney at Saye Beach Campsite is a wonderful place to experience the Alderney night sky. The campsite sits just behind the sand dunes with immediate access to the full sandy curve of Saye beach. You can hire a tent at Saye Beach Campsite or bring your own. Find out more here.
Contacts: Visit Alderney, tel. 01481 822333 or email tourism@alderney.gov.gg
What to do in Alderney check out our favourites here
Look out for:
Nearby islands: whilst you are there, why not explore:
Burhou
Guernsey – more here
Jersey – more here
Sark – more here
Herm – more here
Join our Islandeering community
We continuously find new islands, rivers, lochs, canals and coast to walk, SUP and swim in and meet plenty of great folks along the way. Join our community to get new routes and adventures, latest blogs and news by using the email box below. Tune in also to our Facebook and Instagram pages to see where we are going next.