Wild Alderney offers plenty of wildlife for visitors with a passion for nature. The whole island is a designated Ramsar site with habitats that include coastal cliffs, sand beaches, heathland, woodland and inland ponds. Alderney is also on key migration routes and so a diversity of birds may be spotted. On this special island expect a range of wildlife from puffins, gannets and peregrine falcons to Dartford warblers, Emperor moths and slow worms. Also, unique to Alderney is the blonde hedgehog and the native Alderney sea-lavender and Alderney geranium.
Here's some of our favourite Alderney wildlife and the best place to spot it both either on the island or from one of Alderney's wildlife boat tours.
Gannets
Alderney is one of the best places in the British Isles for birdwatching. Of particular note are Alderney's northern gannets – the island is home to about 2% of the world's population. The best place to spot them are the pinnacles of Les Etacs, only 100 metres off Alderney's coastline, and home to nearly 6,000 pairs of gannets between March and the end of September. A walk to the Giffoine Headland, off the island's west tip, offers fantastic views of the guano-whitened stacks. Bird cries fill the air and their bodies plunge into the swirling waters of The Swinge. Watching this spectacle can be combined with a walk through the steep-sided Valée des Trois Vaux just off the coast path. The gannets can also be watched from one of the Wildlife Trust Boat trips http://www.alderneywildlife.org
Other seabirds include puffin, razorbill, guillemot, cormorant, terns, shag, kittiwakes, Manx shearwater and storm petrel. Migratory birds include a variety of waders, chats, warblers, flycatchers, wagtails, thrushes, finches, and cuckoo to name a few. Breeding waders include the oystercatcher and ringed plover, whilst resident birds include the raven, peregrine falcon, rock pipit.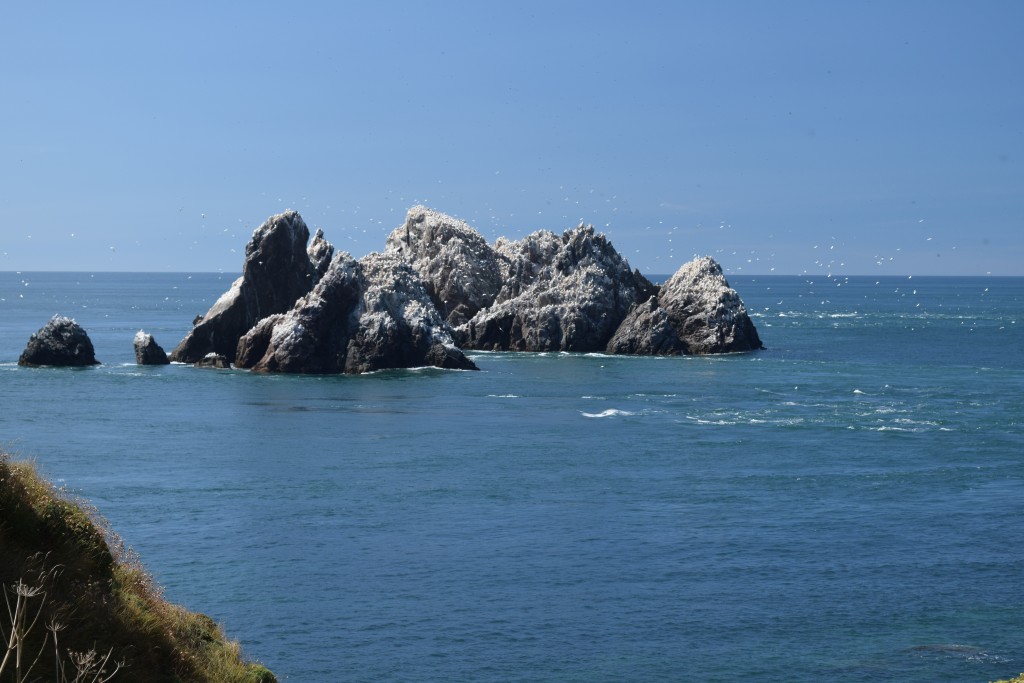 Puffins
The smaller uninhabited islands that lie just off Alderney's coast are also great places for birdwatchers too. Burhou, which is two miles northwest of Braye Harbour, is home to colonies of puffins (March to early July) and storm petrels as well as black-backed gulls and common seals. Boat trips to Burhou are organised with the Wildlife Trust during this time. Ortac, a small uninhabited islet 5 km off Alderney's west coast, is also a good place for watching Alderney's gannets from one of Alderney Wildlife Trust's boat trips.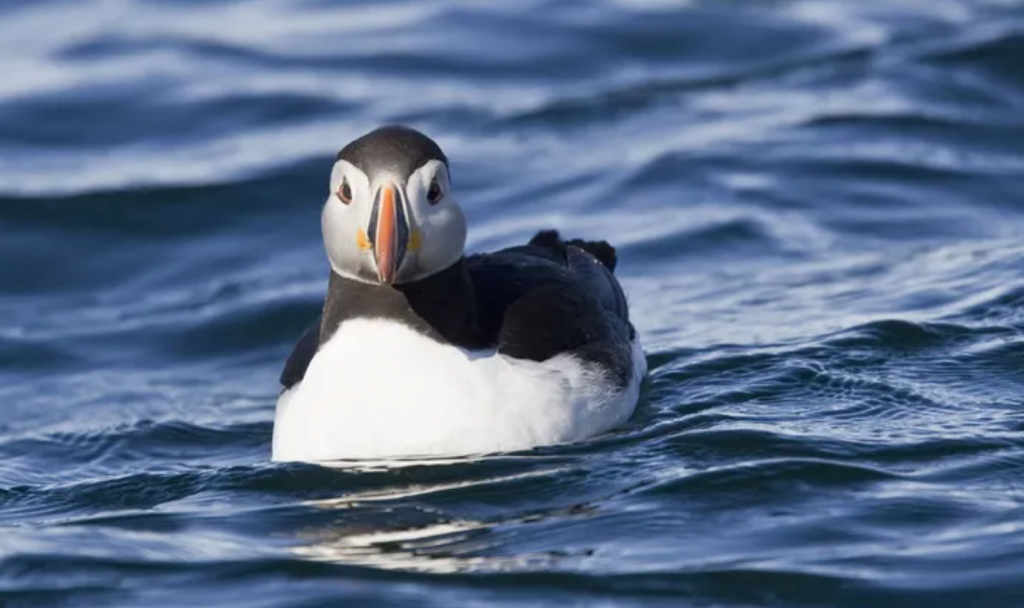 Blonde Hedgehog
Unique to Alderney's the blonde hedgehog is a common sight in gardens, verges and even wandering around town. They are thought to have originated from the hedgehogs brought to the island as pets in the 1960's, where they either escaped or were released into the wild. With such low initial numbers the population is quite inbred leading to their unusual blonde spines and pink noses, not the usual black ones. The Alderney Wildlife Trust runs weekly bat and hedgehog walks and almost guarantee a sighting.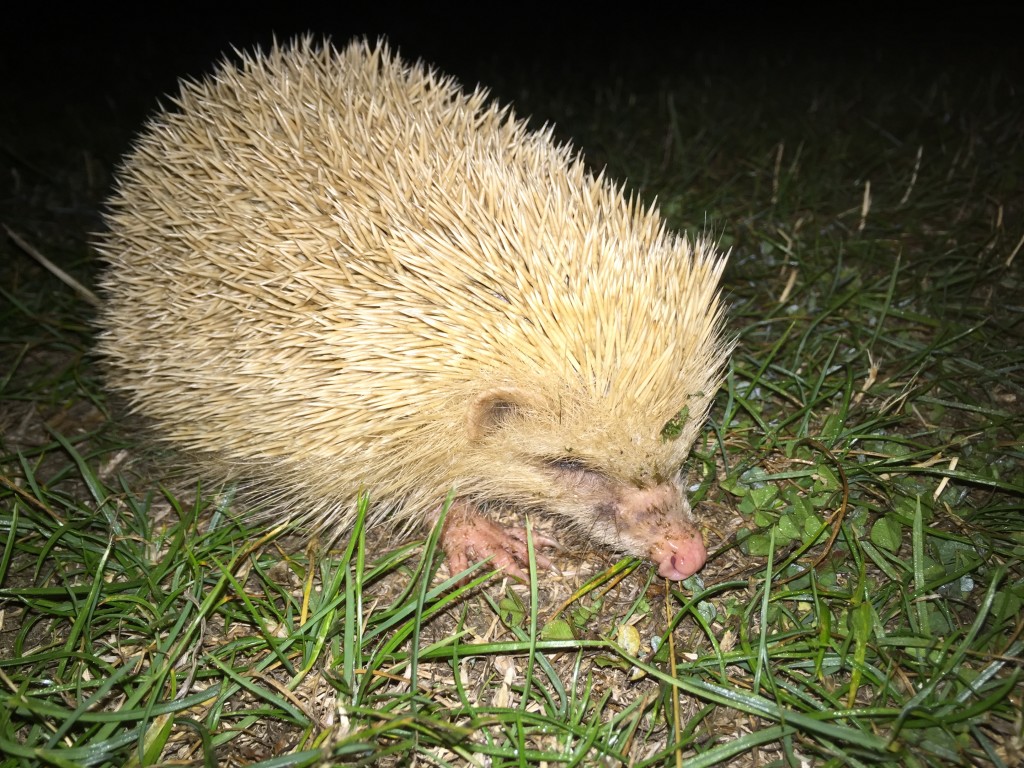 Dolphins
The Channel islands have a large resident pod of bottlenose dolphins that can be regularly spotted off Alderney's coast along with grey seals and the common dolphin. Risso dolphins may also be seen, with sightings of white beaked dolphins rarer but possible. Basking sharks have also been spotted off Alderney's coast. These cetaceans may be spotted from Alderney's cliffs of onboard one of the Alderney Wildlife Trust's boat trips.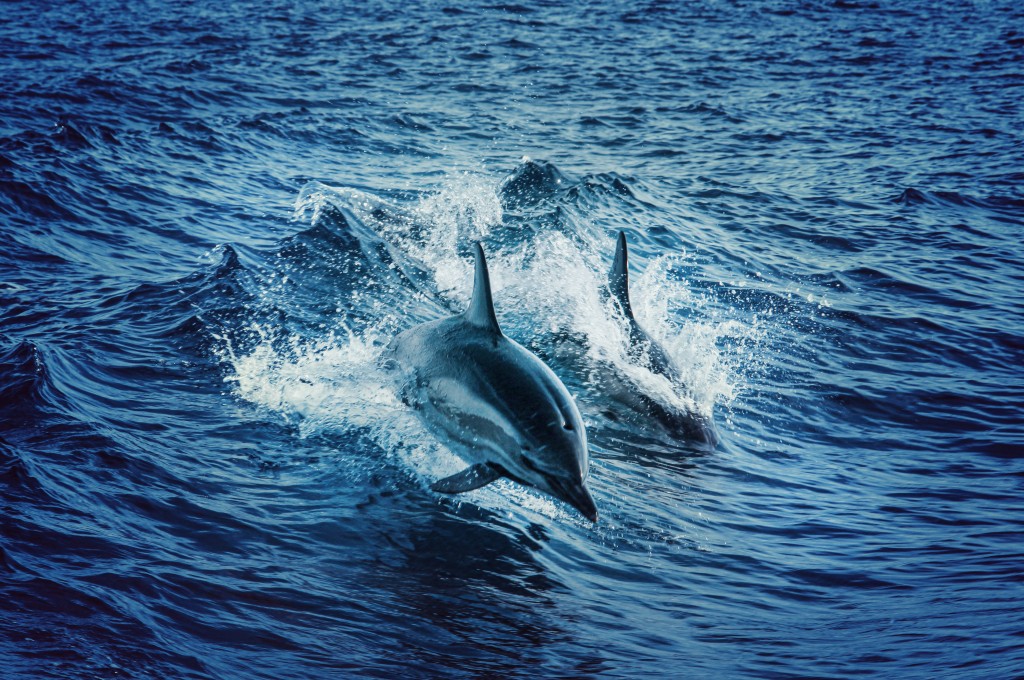 Alderney's nature reserves
Alderney has two nature reserves both of which are run by the Alderney Wildlife Trust. Val du Saou Reserve on the south west coast includes the island's only wooded valley and is home to the Wildlife Bunker and excellent interpretation centre. Longis Reserve, on the south east coast, is the largest reserve with thirteen habitats including grasslands that are home to rare species like green winged orchids, scrambled egg lichen, and autumn lady's tresses. There are over 60 scarce or rare species of plants on Alderney. The Alderney Wildlife Trust's website lists all species that can be spotted.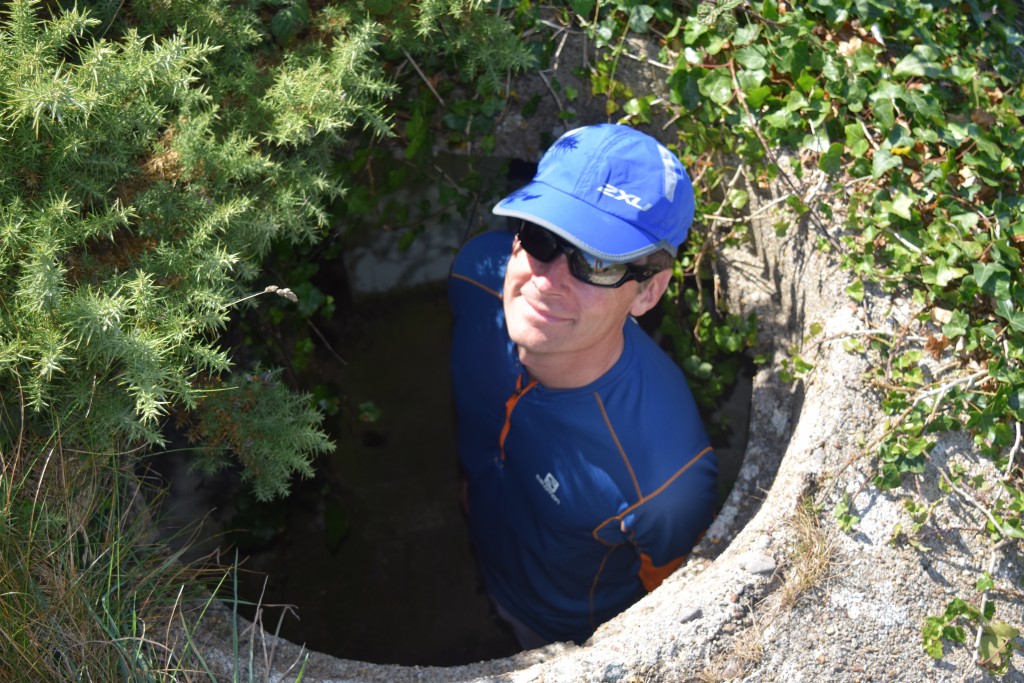 Visiting Alderney
Check out our island page for Alderney for information on getting to Alderney, getting around Alderney and our favourite accommodation in Alderney.
What to do in Alderney
Check our page for our favourite things to do in Alderney
You may also be interested in walking Alderney's coast path, see our
Islandeering route
for full details
Islands nearby
Jersey – find out about walking in Jersey, Jersey's outdoor activities, cafes and more here
Guernsey – find out about walking in Guernsey, Guernsey's outdoor activities, cafes and more here
Sark – find out about walking in Sark, Sark's outdoor activities, cafes and more here
Herm – find out about walking in Herm, Herm's outdoor activities, cafes and more here