Alderney is the remotest of the five inhabited and accessible Channel Islands and is well worth the effort to get there. Here's our favourite things to do in Alderney
Walk around Alderney
Alderney's Coast Path is a hugely varied 18 km coastal route passing most of the island's fortifications and wildlife wonders. It follows a well-marked route with opportunities to see large gannet colonies, explore the WWII bunkers and forts and swim at Longis, Saye, Tunnel and Corblets Bays. There are also plenty of good pitstops on the way. Full route and details here.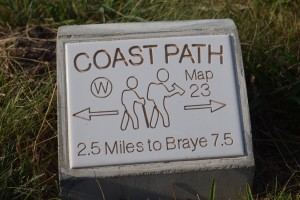 View Alderney's Gannets on Les Etacs
Alderney is home to nearly 6000 pairs of northern gannets, about 2% of the world's population. The best place to spot them are the pinnacles of Les Etacs, just off Alderney's coastline between March and the end of September. A walk from Braye to the Giffoine Headland, off the island's west tip, offers fantastic views of these guano-whitened stacks and colonies. The gannets can also be watched from one of the Wildlife Trust Boat trips http://www.alderneywildlife.org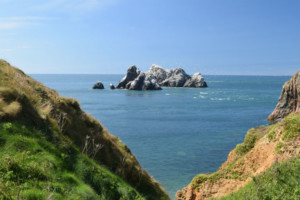 Spot Alderney's blonde hedgehog
Unique to Alderney the blonde hedgehog may be spotted at night on most of the island's gardens, verges and lanes. The Alderney Wildlife Trust runs weekly bat and hedgehog walks and almost guarantee a sighting.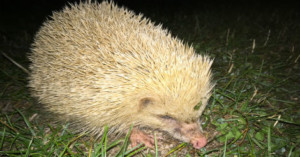 Take a boat trip to Burhou Island
Burhou is home to colonies of puffins (March to early July) and petrels as well as black-backed gulls and common seals. Boat trips to Burhou are organised with the Wildlife Trust during this time.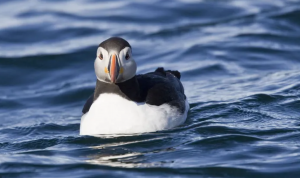 Ride the Alderney Railway
The Alderney Railway between Braye Road to Mannez Quarry and the Quesnard Lighthouse is a fun way to travel to the eastern part of Alderney. The current stock is drawn by a diesel engine and includes the cars of a former London Underground Tube. From the train's terminus you can explore 'The Odeon', a huge concrete tower built by forced labour under the German occupiers originally as a naval range-finding position of enemy ships and also walk to some of Alderney's best beaches. Check out the Alderney Railway website.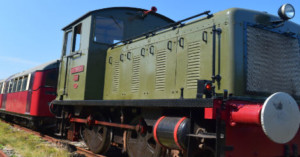 Explore St Anne
This charming village is the island's main settlement with a cobbled main street and pastel-coloured Georgian houses. Its full of quirky independent shops, bars that are always full of locals, an old-school cinema and the Channel Islands' biggest church. It is also home to the Alderney Society Museum which tells the story of Alderney, from Neolithic times to German Occupation.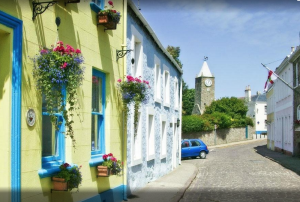 Visit the tunnels of Fort Tourgis
Fort Tourgis is an impressive structure at the northern end of Clonque Bay that is fun to poke around. It was originally planned to be the largest of Alderney's Victorian forts before Fort Albert was built to accommodate a British fleet to defend against the French navy. Today, part of Fort Tourgis is open to the public who can explore the rooms and bunkers with their own torch. Free admission.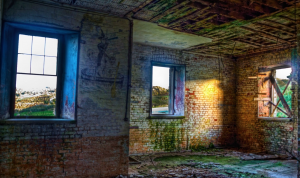 Find the secret bunkers of Bibette Head
Bibette Head is one of the best-preserved German defences in the Channel Islands and its trenches, tunnel, machine gun cupola are great to explore. Bibette Head is at the western end of Saye beach, and can be easily walked to from Braye and St Anne.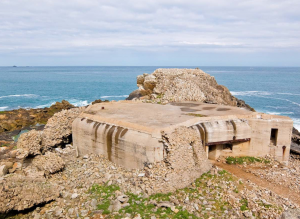 Forage on Clonque Bay
Clonque Bay has a huge intertidal area with a wild, sandy beach and excellent rock pooling and foraging opportunities for samphire and shellfish at low tide; it is also home to over one hundred species of seaweed. Facing west, it's a great place to watch a sunset across The Swinge, with the sun disappearing behind adjacent Burhou Island. Fort Clonque, a 19th century fortress accessed via a tidal causeway, sits on a rocky outcrop at the southern end of the Bay. Owned by the Landmark Trust it now provides comfortable self-catering accommodation spread across several different buildings.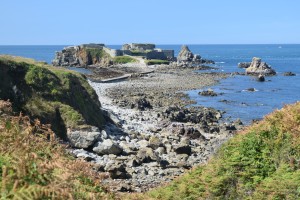 Enjoy Alderney's beaches
Alderney had many great beaches from family-friendly sand beaches and rocky beaches that are great for foraging and rock pooling to surfing and swimming beaches that are great for a chill.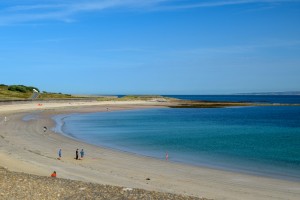 Visiting Alderney
Check out our island page for Alderney for information on getting to Alderney, getting around Alderney and our favourite accommodation in Alderney.
You may also be interested in:
Walking Alderney's coast path, see our Islandeering route for full details
Islands nearby
Jersey – find out about walking in Jersey, Jersey's outdoor activities, cafes and more here
Guernsey – find out about walking in Guernsey, Guernsey's outdoor activities, cafes and more here
Sark – find out about walking in Sark, Sark's outdoor activities, cafes and more here
Herm – find out about walking in Herm, Herm's outdoor activities, cafes and more here