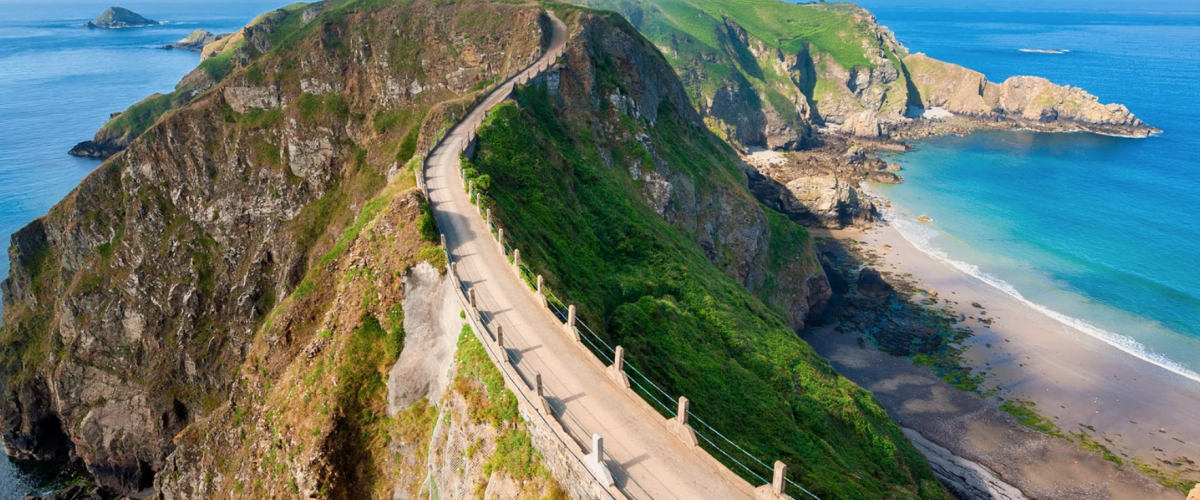 High Point: Le Moulin, 108 metres
Population: 500
Size: 544 hectares
Wild Factor: 8 out of 10
Overview of Sark: Quirky and timeless, Sark's coastline is packed with caves and swimming spots and the night sky spangled with stars. Sark bills itself as a 'world apart' and sometimes it does feel like it's in a bit of a time-warp as there are no cars and the only transport is by bike, tractor or horse-drawn cart. It has its own parliament and it was one of Europe's last feudal states. Although most visitors come here to relax, there is plenty of outdoor adventure along the steep cliffs, coves, gullies and caves and there are some excellent beaches to explore including Dixcart Bay, Port Moulin and La Coupée along with plenty of places for wild swimming specially Le Creux harbour and the famous natural Venus Pool and Adonis Pool. There are sporting and cultural festivals throughout the year that range from Sarkfest to Sheep and Lawnmower racing. The second smallest inhabited island of the Channel Islands
Type of island: inhabited
Location: Bailiwick of Guernsey, Channel Islands
Sark's highpoint: Le Moulin, 108 metres
How to get to Sark: Sark is accessed by a regular 1 hour boat ride from Guernsey with the Sark Shipping Company or weekly Manche Ile Express from Jersey
Getting around Sark: Sark is free from cars and vehicles, except tractors, so walking, cycling or a horse-drawn carriages are the transport options. On this island everything is within walking distance from the village. You can also hire a bike from Avenue Cycle Hire or A to B Cycle. 
Best time to go to Sark: the best months for good weather in Jersey are June, July, August, September and October with the warmest months being July, August and September. The coldest months are January and February and the rainiest are January, October, November and December. The best months for swimming are August and September. The not-to-be-missed Sark Fest is usually in July
Dog friendly Sark: Sark is dog friendly with restaurants and accommodation permitting dogs. Interestingly the only pet restrictions are that it's illegal to keep an unspayed bitch on the Island for more than 28 days.
Food and drink on Sark: Sark has a great selection of places to drink and eat from fine dining, to quality restaurants and cafes, with plenty of island-grown food to enjoy.
Accommodation on Sark: Sark's accommodation rages from camping and glamping to high quality hotels, guest houses and self-catering cottages. More information here
Contacts: Sark Tourist Office Tel: 01481 832345 or email office@sark.co.uk.
Best things to do in Sark: 
Swim in the Venus Pool and Adonis Pool
Explore the amazing caves
View through the window in the rock
Exploring beautiful beaches
Other islands nearby:
Jersey – more info here
Alderney – more info here
Herm – more info here
Guernsey – more info here
Join our Islandeering community
We continuously find new islands, rivers, lochs, canals and coast to walk, SUP and swim in and meet plenty of great folks along the way. Join our community to get new routes and adventures, latest blogs and news by using the email box below. Tune in also to our Facebook and Instagram pages to see where we are going next.