One of the best ways to discover an island's hidden gems is to join a walking festival or guided walks. Led by islanders who have great insights into the best walks, it's also a great way to meet other like-minded people. Here are some of our top picks for walking festivals in Britain that celebrate the best of our islands.
Walk Islay and see the filming locations for Wild Isles
Islay is green with hills in the south, has superb sandy beaches and great coastal walking and it is a very popular spot for birdwatchers and whisky lovers alike. During April and May, 2023, the RSPB is running guided walks to Loch Gruinart where the lucky may see the white-tailed sea eagles that we filmed hunting geese on the loch for David Attenburgh's BBC Wild Isles series. Further guided walks are also available for the Mull of Oa to see corncrakes and hen harriers amongst other things. Further event information here.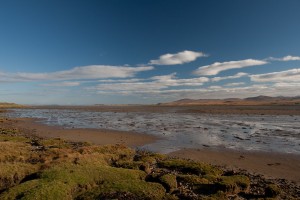 Walk Scilly Festival, 1st – 10th April, 2023
Enjoy some Scilly spring sunshine and guided walks across all five inhabited islands (St Mary's, Tresco, Bryher, St Martin, St Agnes), and many of the uninhabited ones too. There is no other place like Scilly and every island offers something special. Tresco and its incredible sub-tropical gardens, caves and cafes. The wild-ruggedness of St Agnes and its delicious ice-cream made from one of the smallest dairy-herds in Britain. The thundering Atlantic and seafood of Bryher's Hell's Bay. The community spirit, award-winning beaches and secluded swimming spots of St Martins. The hubub, local food and entertainment 'Scilly-style' in St Mary's. Wildlife abounds on all of the islands but has a special place on the outer reaches of the uninhabited isles here. More event information here.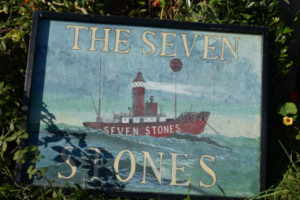 Brownsea Island Easter Trail, April 1st, 2023
Lovingly looked after by the National Trust and Dorset Wildlife Trust, Brownsea has plenty of outdoor activity on offer and miles of trails to explore. Follow the full island circuit – check it out here – and its ever-changing views of the vibrant Poole Harbour or head inland into delightful red-squirrel filled woodlands and the bird-watching hides in the lagoons and heathland. There is fun for all the family in the annual Easter Trail on the island. More event information here.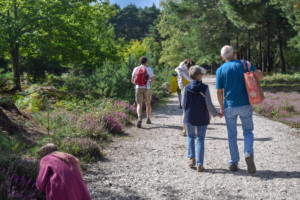 Isle of Wight Walking Festival, 13th-21st May
It's easy to see why this is one of the most visited islands in Britain. With its chalk cliffs, the famous Needles, miles of sandy beaches and footpaths there are plenty of outdoorsy things to do, all complimented by an incredible array of funky cafes, food and music for all tastes. The walking festival is one of the largest in the UK and provides an amazing array of walks for all interests and abilities. For families there's the Geocaching trail at Golden Hill Country Park, sock hunts and a moon walk. For shorter more accessible walks there's Golden Views, Royalty, Racing and Rigging and the Dodgy Knees Walk. At the top end, try the Isle of Wight Challenge, 106km of spectacular coastlines, dramatic cliffs and sandy beaches on the coast path around the whole island to be completed over a weekend (or quicker). Plus there's loads of walks graded in between. The festival is a great way to discover new routes across the island. More event information here.
Isle of Arran Mountain Festival, 12th – 15th May, 2023
Scotland's premier hillwalking, running and mountaineering festival, with plenty of opportunities to explore the beautiful island of Arran while enjoying some of its most amazing landscapes. There's a great programme of walks, runs and socials to suit all ages and abilities. The walks are led by experienced local leaders on a range of walks, from easy strolls to more challenging hikes, with some of the festival including walks to Ceum na Caillich and Caisteal Abhail, two of the most stunning peaks on the island – as well as Goat Fell. More event information here.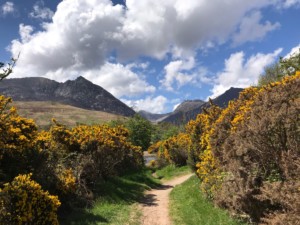 Orkney Nature Festival, 14th-21st May, 2023
One of our favourite archipelagos with easy inter-island travel to visit many of the islands off Orkney mainland. There's lots going on at this festival and for the walker it's a great opportunity to experience the very best of Orkney's natural world. See eagles at Hoy, orcas at Marwick Head, the stunning Rackwick Bay and Yesnaby cliffs, ancient ruins and stunning seascapes. More event information here.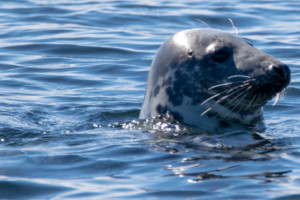 Walk the Isle of Man Festival, 24th September – 30th September, 2023
This island is made for walking and the best walk to experience many of its highlights is by taking part in this 6-day festival. "Experience the island's breathtaking landscapes – via rugged walks along the circuitous Raad Ny Foillan coastal path, gorgeous 360-degree views available from the Island's many fells, and from the charm and tranquillity afforded by numerous countryside footpaths". More event information here.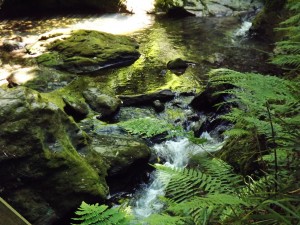 Look out for our next blog 'Our Top Ten Favourite Walks in Skye'.