Paibeil (GR 033 993) – there are two beaches to choose from. The landing beach with the small jetty is an absolutely perfect crescent-shaped white sand beach. The other, immediately south of the settlement, is of historic interest with shell middens and the vague ruins of one of the chapels the island is famed for.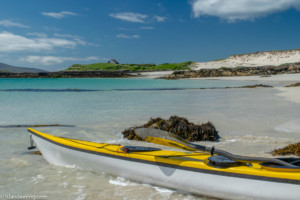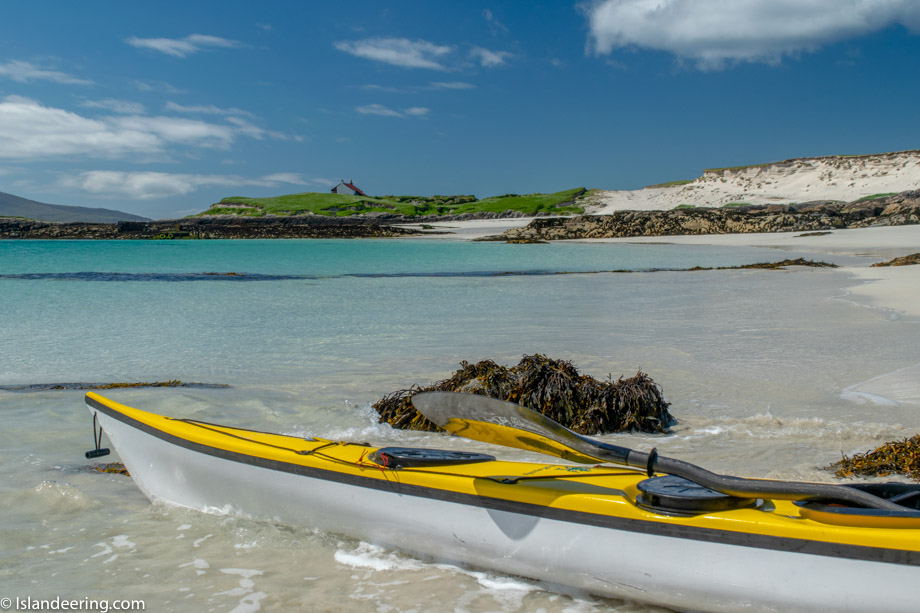 Loch na h-Uide and Traigh a' Siar (GR NB 011 006) – the two beaches that fringe the isthmus that links the island's two halves are absolutely stunning!
Corran Ra (GR NB 043 004) – a spectacular sandspit that was chosen as the setting of the film The Rocket Post.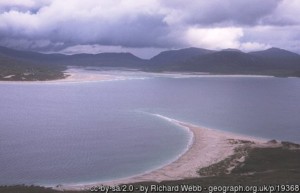 Follow the stunning coastal circuit of Taransay, one of 50 of our favourite islands featured in our book Islandeering: adventures around the outside edge of Britain's hidden islands