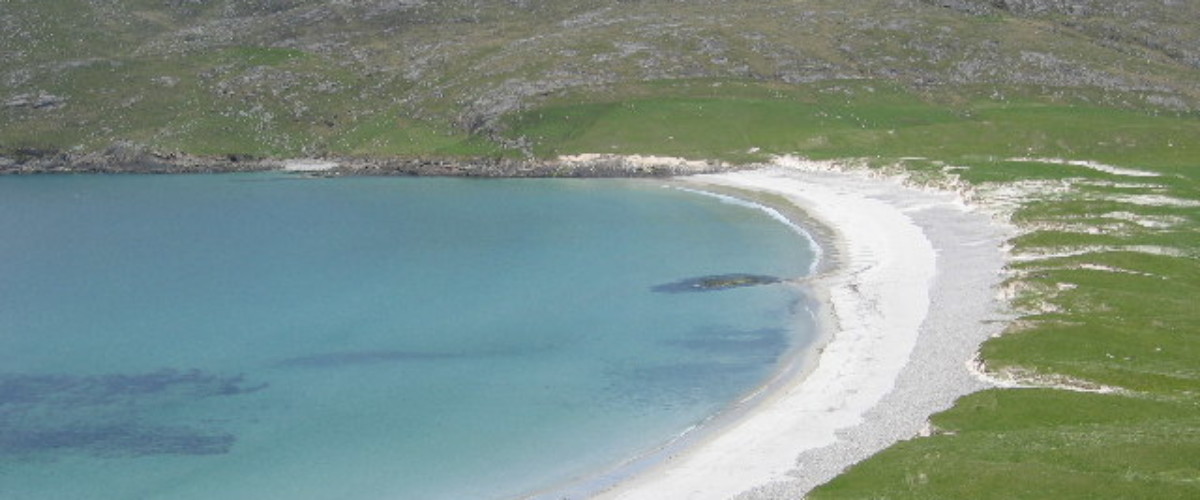 There are glorious beaches on Vatersay – all can be reached by easy walks from car parks. Here are three of our favourites: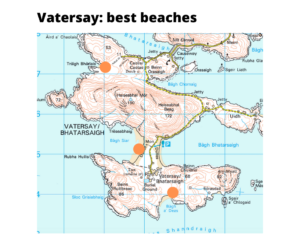 1. Bagh a Deas – a secluded, shallow sand bay perfect for swimming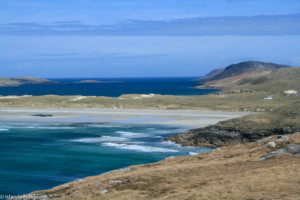 Directions: from the car park on the Vatersay tombolo walk south 1.4 km to the bay.
2. Traigh Siar – on the west side of the Tombolo a long beach, white sands, thundering Atlantic. Get that ozone high.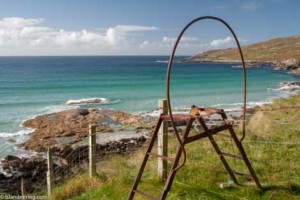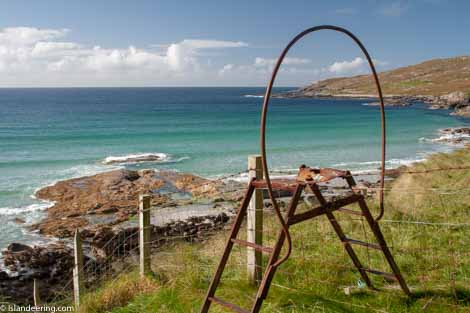 Directions: walk west from the carpark on the tombolo. Convenient beach for the Vatersay Community Hall cafe.
3. Traigh Bharlais – secluded beach in the north west of the island. Plenty of sand to relax on and rarely visited.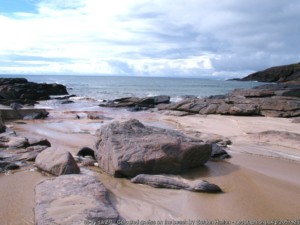 Directions: from the causeway follow the lane along the north coast of the island until it becomes a track beyond Caolis. Continue to the beach.
The round-island coastal route and full details of Vatersay's top attraction are included in the book Islandeering: adventures around the edge of Britain's hidden islands.