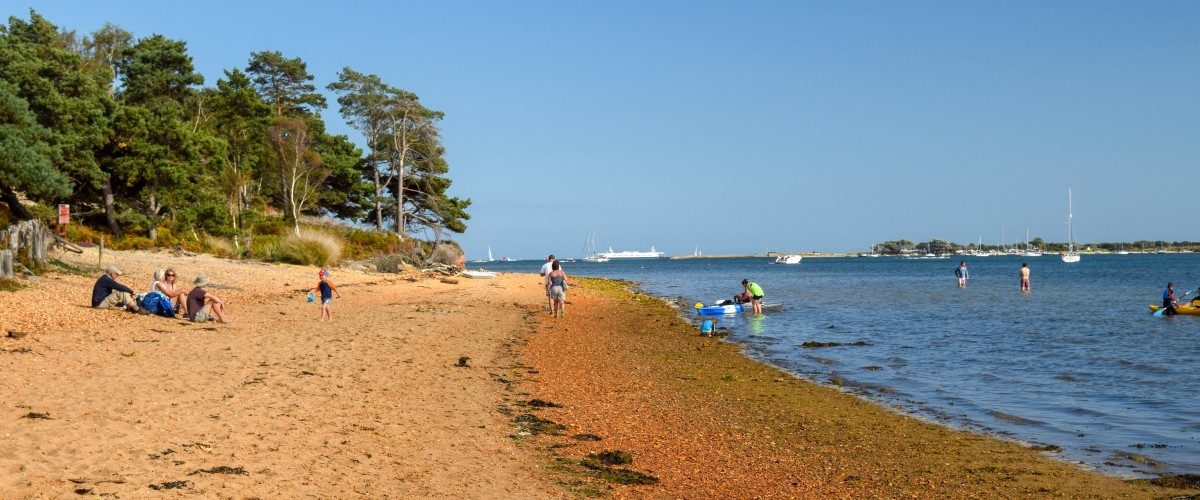 Brownsea Island, United Kingdom
High Point: 27 metres, Lincoln Cliff Head
Population: 30
Size: 300 ha
Wild Factor: 7 out of 10
Overview: Visit Brownsea Island to see a flourishing wildlife haven with woods, lagoons and unspoilt beaches, a world apart from the bustle of Poole Harbour. Sitting serenely just 400 metres away from the glass-fronted mansions and urban foreshore of 'Millionaires Row' at the mouth of the harbour, Brownsea bursts with flowers and wildlife and was recently voted the best nature reserve in the UK. A string of eccentric owners has shaped this island's character and most famously it is the spiritual home to Scouts worldwide. Today it is in the joint ownership of the National Trust and the Dorset Wildlife Trust; part of the island is leased to the John Lewis Partnership.   The high point of the island, located at Lincoln Cliff Head, is twenty-seven metres..
Type of island: inhabited, approx 30 people
Location: Poole Harbour, Dorset
Getting to Brownsea Island A foot ferry to Brownsea Island runs every day from Poole Quay with Brownsea Island Ferries. Pre-booking highly advisable, does take some walk-ins. Book via the National Trust https://www.nationaltrust-tickets.org.uk/event-tickets/33317?catID=32971&branches.branchID=2449 It is possible to paddleboard, kayak or swim to the island but watch out for the ferries and other boating traffic.
Getting around Brownsea: a variety of walking routes, including a coast walk around the whole island
Best time to go to Brownsea: Brownsea Island is open from March to the end of October.
Is Brownsea dog friendly: No dogs except guide dogs
Food and drink on Brownsea Island A National Trust cafe on the island serves all the usual fare and there are hot drinks and ice cream  at the Scout camp.
Where to stay on Brownsea Island Overnight visitors can stay in one of the two National Trust self-catering cottages on the water's edge; or spend a night under the stars at the campsite which also has tree tents
Contacts: National Trust Brownsea Island; tel 01202 707744
Things to do on Brownsea Island: 
Camp where the Scouting movement started
Watch Shakespeare at Brownsea Open Air Theatre
Other islands nearby
Poole harbour islands –  Pergins, Long, Round, Green, Furzey, Giggers, Stone & Drove
Old Harry Rocks
Portsea Island
Whale Island
'Portland'
Gull Island
Join our Islandeering community
We continuously find new islands, rivers, lochs, canals and coast to walk, SUP and swim in and meet plenty of great folks along the way. Join our community to get new routes and adventures, latest blogs and news by using the email box below. Tune in also to our Facebook and Instagram pages to see where we are going next.