Are you looking for a UK camping holiday in a stunning or remote location, away from the crowds and close to the sea? Here's our top campsites on islands in England that we think offer some of the best outdoor activities, scenery and culture (in no particular order).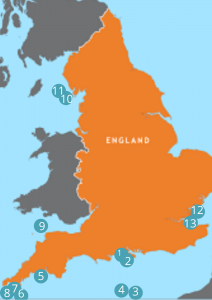 1. Brownsea Island, Dorset
Why we love it: a wild adventure in a world apart from the bustling south coast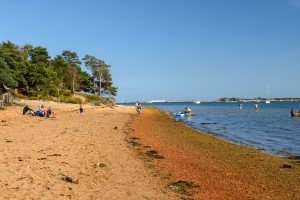 Step back in time and explore a flourishing wildlife haven with unspoilt beaches, lagoon, heathland and woodlands in this oasis of calm in Poole Harbour. Spend a night under the stars on the spot where the first Scouts camped over 100 years ago and join in, if you wish, with any of the National Trust's great events. Check out the campsite here.
Top Brownsea Island experiences:
If you do one thing: take your binoculars, the nature here will blow your mind
2. Hayling Island, Hampshire
Why we love it: camping on a natural creekside, close to seaside town
Hayling Island has all the attractions of a traditional seaside holiday yet is located in the nature-filled Langstone Harbour and its vast shingle beach is a mecca for watersports. Fishery Creek Touring Park is in an idyllic location on a tidal creek of Chichester Harbour and within easy walking distance of the island's south coast beaches.
Top Hayling Island experiences:
Hayling Island bike rides – around the island circuit
BBQ breakfast at Salt Shack cafe
Birds galore in Langstone Harbour
Kite-surfing mecca on the south shore
Cycle the historic Hayling Billy Trail
If you do one thing: take your kayak, there's great access to the water
3. Alderney, Channel Islands
Why we love it: you can experience the spectacular nature of this island right from your tent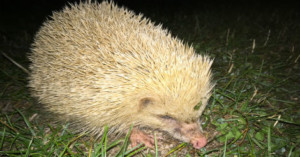 With dramatic cliffs, exuberant wildlife, fantastic beaches and secret underground tunnels to explore. Alderney is a great destination for a camping holiday in the UK. Saye Beach Campsite is tucked away in sand dunes that line the stunning white sands of Saye Bay and just two minutes from great surf of Corblets Bay and the family-friendly crescent of Arch Bay makes is a perfect base for a UK family holiday with plenty of adventure.
Top Alderney experiences:
If you do one thing: keep your torch handy, the native blonde hedgehogs love to snuffle around your tent
4. Herm, Channel Islands
Why we love it: fabulous beaches, snorkelling, cliffs and a pub within a hop, skip and jump from the tent flap
Snorkel and swim in clear waters, stroll on unspoilt beaches and see Europe's most southerly puffin-colony. A short hop from Guernsey, a camping trip is a great way to enjoy the car-free tranquillity and unspoilt beauty of Herm Island. The Seagull site, with its spectacular views, is in the middle of the island just minutes from the cliff path leading to Belvoir Bay where you can wake up in the morning to an unforgettable view across the north end of Herm, Shell Beach and across to Alderney.
Top Herm experiences:
If you do one thing: wait for the day-trippers to leave and feel this island breathe
5. Looe Island, Cornwall
Why we love it: the wardens, Claire and John, bring this wonderful little island to life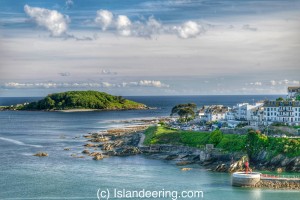 A three-night camping trip in your own private bell-tent on Looe Island Nature Reserve is a much sought after experience that pays back to those that look after this special place – the Cornwall Wildlife Trust. Days are spent watching sunrise and sunset, the comings and goings of the gulls and by the time you leave you'll know the names of every seal in the island's colony. With a rich history that includes smugglers, a Benedictine Chapel and, as legend has it and a visit by baby Jesus, it's the spirit of the two exceptional sisters and their remarkable lives on the island that will likely touch you the most.
Top Looe Island experiences:
If you do one thing: try the warden's home-made elderflower champagne
6. St Martin's, Isle of Scilly
Why we love it: wake up, put on your swimmies, walk a few metres, jump in to crystal clear waters
This is an island of sweeping award-winning white-sand beaches, rock pools and secluded swimming spots, a great bakery and one of our favourite pubs in the UK. St Martin's campsite nestles amongst hedgerows and is only a few metres away from the soft white sands and crystal clear waters of the stunning 'Campsite Beach'.
Top St Martin's experiences:
If you do one thing: snorkel with the seals
7. Bryher, Isles of Scilly
Why we love it: it's almost in the garden of Fraggle Rock
Find island adventure on the 'land of the hills' with chasms and caves to explore, extraordinary hilltop views, ancient ruins and excellent local food. With stunning views across the Tresco Channel or Atlantic, spacious fields and a friendly relaxed atmosphere, Bryher Campsite is the perfect base for exploring the Isles of Scilly and having a dream adventure holiday. This site is suited for a quiet escape for two, a friendly site for a solo getaway, or fit for a family adventure.
Top Bryher experiences:
If you do one thing: don't miss the Bryher Tattie Cake – it's delicious.
8. St Agnes, Isles of Scilly
Why we love it: however long you stay you won't run out of ice-cream flavours to try
This is the UK's most south-westerly campsite where you can pitch in the meadows right on the water's edge and enjoy heart-stopping views across to Bishop Rock Lighthouse, the jagged teeth of Western Rocks and uninhabited bird-island of Annet – then the vast stretch of the Atlantic. Troytown Farm Campsite is on a working farm whose small dairy herd provide the milk used to produce the most delicious ice-cream for far and wide.
Top St Agnes experiences:
If you do one thing: swing gently from the waterside hammock made of old nets
9. Lundy Island, Devon
Why we love it: if the winds in the right direction you'll get blown from your tent straight into the Marisco Tavern
A wild yet civilised island where the Atlantic Ocean and Bristol Channel meet. This flat-topped granite outcrop of plunging cliffs, an 18 km hop from the North Devon coast, is a place apart. Lundy's campsite is a windy, wilderness experience within easy reach of the pub.
Top Lundy Island experiences:
If you do one thing: watch out for dolphins on the crossing
10. Walney Island, Cumbria
Why we love it: a slice of wild heaven, the hordes drive straight passed it to the Lake District
Walney Island, part of Barrow-in-Furness, offers a great alternative to Lake District walks with the added bonus of two incredible nature reserves on the spits its north and south tips. With wonderful seascapes and mountain views throughout the island, Southend Caravan Park (no tents) is a great location for easy access to the coast. Popular for watersports enthusiasts and birdwatchers alike.
Top Walney Island experiences:
If you do one thing: be one of the first to walk around the whole island on the new England Coastal Path, before everyone else discovers it
11. Piel Island, Cumbria
Why we love it: the craic
Piel is a tiny island with one pub, one castle, one street of houses, one king and one queen. Piel Island campsite is right next to the historic pub with fantastic views across Morecambe Bay.
Top Piel Island experiences:
If you do one thing: have a pint served by the Royal family
12. Mersea Island, Essex
Why we love it: peaceful site within walking distance of a great seafood breakfast
Silent tidal creeks and wild saltmarsh packed with wildlife, oysters and fizz, beaches and coastal walks. Just a short journey from London, camping on Mersea Island makes for a tranquil escape. Fen Farm makes a great base to explore this island or simply relax close to the beach and a small Country Park. Awarded the David Bellamy Gold Conservation Award for the onsite-conservation work expect to share your pitch with Marsh Harriers, Peregrine Falcons, Broad-billed Sandpipers, Bluethroats, Penduline tits and Glossy Ibis – as well as a few twitchers.
Top Mersea Island experiences:
If you do one thing: shuck a meaty native oysters at The Company Shed
13. Northey Island, Essex
Why we love it: it feels like a secret island
Northey Island is a National Trust-owned island a stone's throw from historic Maldon in the tidal Blackwater River estuary accessed via a tidal causeway. Once a year at the Castaway event you can camp for the weekend and experience camping in its purist form – and this wild island at high tide.
Top Northey Island experiences:
If you do one thing: don't wait for the once a year event, experience true wilderness on a day trip too.
Hope that's given you plenty of ideas for castaway camping in England – be the first to find out about our next post on camping on Scotland's island by signing up to our newsletter.