Llanddwyn Island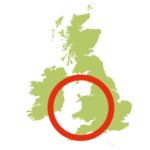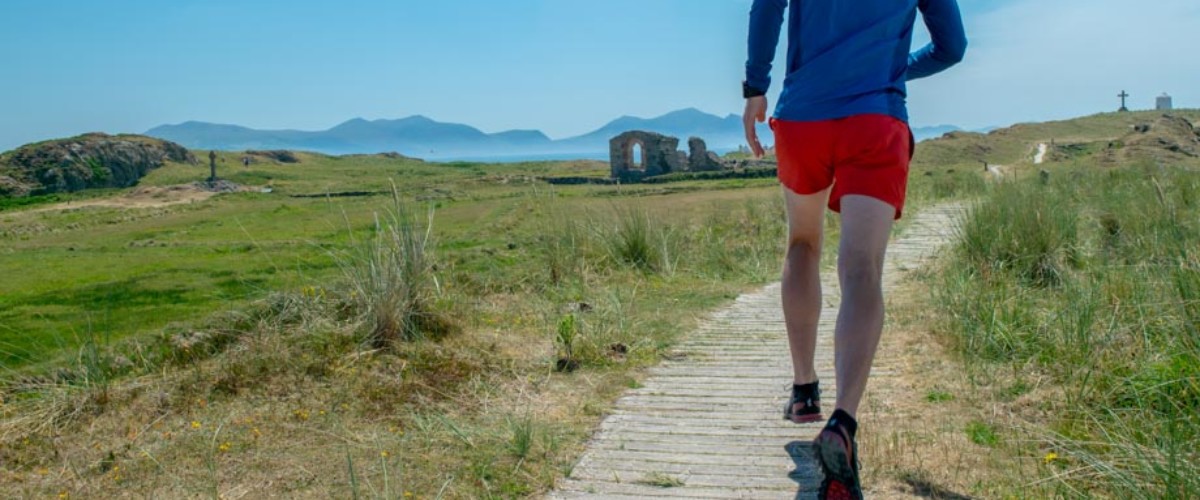 Distance: 7 km
Difficulty: Easy
Method: Walking
Wow Factor: 9 out of 10
Key Facts
Location: Anglesey
Size: 30 hectares
Terrain: Steep sand dunes and easy rock paths; beach and boardwalks
Access: Tidal
Height gain: 154 metres
Map: OS Explorer 263
Starting point: Newborough Forest car park. Lat/Long 53.1444, -4.3849; GR SH 406 634.
Accommodation/food:

No facilities on the island. Seasonal snack vans and toilets in car park

Island Summary:

A magical place for lovers and adventurers with miles of beautiful beaches, this is a stunning island in all seasons. The walk starts along the well-marked 'Saint, Sand and Sea Trail', passing through tall pine forest and the magnificent coastal dune system of Newborough Warren before reaching the northern tip of Ynys Llanddwyn. Once on the island, the delightful shell paths are accessed via elaborately carved wooden gates decorated with swirling Celtic designs. Edged with sea-holly and thrift, the route winds down to secluded sand and shingle coves, with short deviations inland to explore sites linked to the rich history and legends of the island. Stunning beaches and views of majestic Snowdonia accompany the walk throughout.

Why not try

Wales Coast Path around Holy Island, Anglesey

Look out for:

Stunning views of mountains, forest and beaches
Swimming in secluded coves
An island for lovers
Discovering the secret divining well

Route description:

This beautiful Wales coast path circular walk starts at Newborough Forest car park and heads west through the tall pines of Newborough Forest on the 'Saint, Sand and Sea Trail' before descending the dunes onto the beach.

Once on the island the route follows idyllic white shell paths along the west coast, with optional paths inland to visit the church ruins. Nearly opposite the ruins it is possible to find St Dwynwen's spring-fed well before continuing past the cross to the old lighthouse and the geological wonders of Porth Twr Bach. Continue around the south tip, then across the cob to reach the old lifeboat building. From here head north towards Pilots Cottages then take the right fork to follow the coast north east through the dunes and along the east coast. Return to the carpark via the same route. Download our free route for more details.

Getting there:

On Anglesey turn off the A4080, 1km S of Newborough village

Why not try:

Wild swimming in the many secluded coves

Islands nearby

Walk a great stretch of the Wales Coast Path to explore Ynys Fydlyn

Also, Church Island, Cribinau and lots of other ideas we haven't written up yet. Contact us if we can help.
Join our Islandeering community
We continuously find new islands, rivers, lochs, canals and coast to walk, SUP and swim in and meet plenty of great folks along the way. Join our community to get new routes and adventures, latest blogs and news by using the email box below. Tune in also to our Facebook and Instagram pages to see where we are going next.