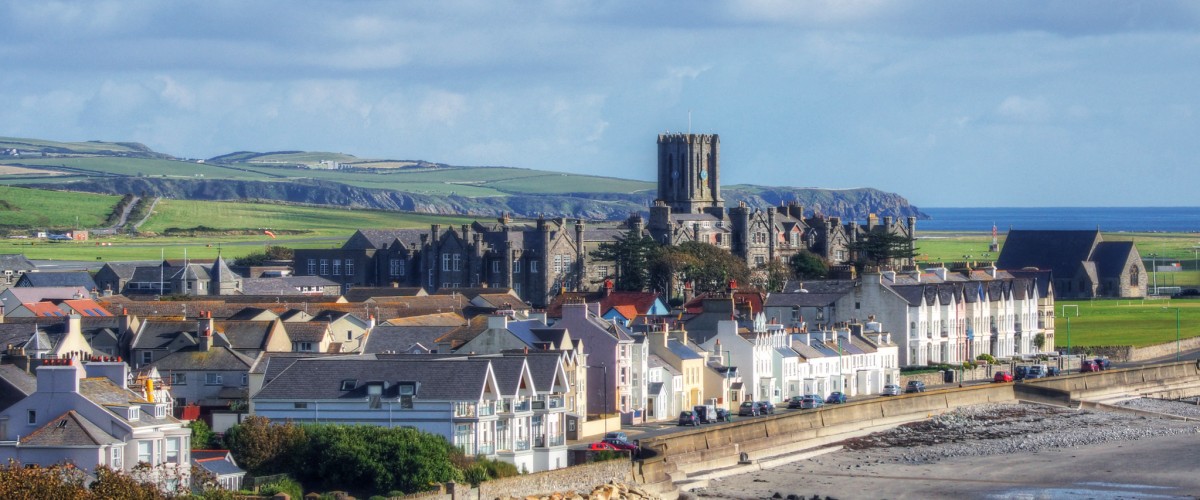 High Point: 621 metres
Population: 84,300
Size: 57,200 ha
Wild Factor: 6 out of 10
Visit the Isle of Man TheIsle of Man benefits from a mild climate and boasts more than one hundred and sixty  kilometres of beautiful coastline, with sweeping sandy beaches and steep rugged cliffs. Inland most of the island is undulating, with a mix of moorland, woodland and heath, rolling uplands and narrow glens with spectacular waterfalls. Snaefell, the high point of the island, reaches 621 metres. As a Crown Dependency it has its own parliament, Tynwald, which is the oldest continuous parliament in the world. It has many unique features including the Manx language, Manx cats (a rare breed of tailless cat that originated on the island) and its own currency called the Manx pound (Sterling is also accepted). There is plenty on offer to tourists, outdoor enthusiasts and nature lovers and many fascinating points of interest, including its capital, Douglas. For many it is known as the motorcycle capital of the world because of its famous TT motorcycle race.
Where is the Isle of Man In the Irish Sea, midway between England, Northern Ireland, and Scotland
How to get to the Isle Man Douglas is easily accessible by ferry from Liverpool, Heysham, Dublin and Belfast; there are great air links with many major UK airports. www.steam-packet.com
Getting around the Isle of Man It's easy to get around the Isle of Man by car, taxi, the extensive bus network  or aboard the Victorian rail network. The best way to do the most sightseeing on the Isle of Man is to purchase a Go Explore card for travel on scheduled services of the Steam Railway, Manx Electric Railway, Snaefell Mountain Railway, Douglas Horse Trams and buses (purchase from Douglas Sea Terminal,  airport information desk, and main stations)
Best time to visit the Isle of Man it's a fabulous island any time of the year
Food and drink on the Isle of Man there is quite literally everything here from street food to high-end dining but you have to try the Isle of Man's National Dish  – check it out here
Best things to do on the Isle of Man – click on any of the following for the highlights:
Islands nearby:
Piel Island – more info here
Walney Island – more info here
Chapel Island – more info here
Join our Islandeering community
We continuously find new islands, rivers, lochs, canals and coast to walk, SUP and swim in and meet plenty of great folks along the way. Join our community to get new routes and adventures, latest blogs and news by using the email box below. Tune in also to our Facebook and Instagram pages to see where we are going next.