Jersey, just off the French coast, boasts a stunning coastline, huge tidal range, hidden forests, fascinating history and some great places for food and drink offering plenty for the curious traveller to discover. Here are ten of our favourite Jersey hidden gems.
Jersey's oyster and champagne walk
Jersey's largest oyster farm, Seymour Oyster, has beds that extend over 13 hectares and comprises around 14 million rock and native oysters that live in uniform rows strung along Grouville Beach. John and Shannon Le Seelleur, who own Seymour Oyster, run 'Champagne' & Oyster Tours' where you can venture onto the beach amongst the oyster beds. On the tour they'll explain the oyster growing two-to-three-year process from seed to harvest, how to 'shuck' an oyster, and also how to serve them – plain, grilled on the barbecue, uncooked  with added balsamic vinegar, red shallots and chillies, their ideas are endless. On the tour there is ample opportunity to taste these wonderful briny delicts of the sea, many of which grace the tables and market stalls of The Dorchester, Borough Market, France and beyond.
Champagne and Oyster Tours costs £30 per adult and £10 per child, inclusive of oysters and drinks and £10 for children. To book tel. 01534 851174; email seymouroyster@gmail.com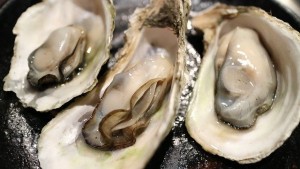 Walk the seabed and stay in Seymour Tower
Seymour Tower is on an islet off the south east coast of Jersey and walking to it is a great way to experience Jersey's impressive tides. This 18th century coastal defence tower can only be reached at low tide when walking on the seabed is an eerie, unique experience with plenty of wildlife to discover in this RAMSAR Wetland area on the way. There are organised walks available to both towers with Jersey Walk Adventures, along with the possibility of staying overnight in Seymour Tower and using it as a base for exploring Jersey's marine wilderness at low tide.
Seabed walks to the towers cost £10 per adult. Overnight stays in Seymour Tower cost £350 (Maximum of 8 guests), which includes a guide. To book tel. 01534 853138; or visit https://jerseywalkadventures.co.uk/prices/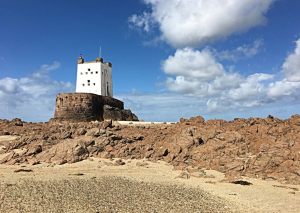 RIB trip to exquisite archipelagos
Minquiers and Ecrehous are two groups of paradise islets that form the most southerly and northerly land territories of the Bailiwick of Jersey. Both can be reached by exhilarating RIB rides from Jersey, or by sea-kayak for more experienced paddlers or in an organised group. They are fabulous places for swimming, paddle boarding and picnics. Minquiers sits 9 miles south of Jersey its largest island, Maîtresse Île, has a cluster of small cottages used by fishermen & local hut owners. RIB trips allow time for exploration and also include time on the incredible outer sandbank. Plenty of birds and seals are likely to be encountered on the way and possibly an odd dolphin or two. Ecrehous is a small group of islets that sit 6 miles south of Jersey. At high tide the old fishermen's huts are cut off from the surrounding reefs and at low tide the otherwordly rocky landscape reveals sandbanks and rock pools.
RIB trips with Jersey Seafaris to Minquiers costs £57 per adult for a 3 hour landing trip; and to Ecrehous costs £44 per adult for a 2 hour landing trip. Both run March – October. To book tel. 07829 772222  or https://www.jerseyseafaris.com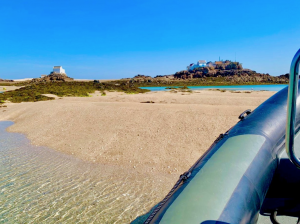 Seafood BBQ in a WW2 bunker
Whether walking the Jersey Coast Path, cycling the Jersey round-island route or simply looking for somewhere for lunch after a great beach walk along the extensive sands of St Ouen's Bay Faulkner Fisheries is one of Jersey's best seafood restaurants and much loved by the locals. Located in a WW2 bunker with spectacular views over the Bay try the BBQ'd local scallops, grilled lobster and king prawns, and mussels galore all washed down with local wines or beer.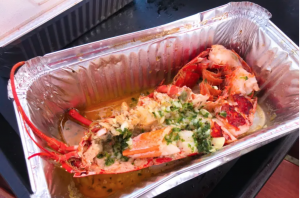 Walk or swim Portelet Bay
This beautiful bay on Jersey's south coast is sheltered between high cliffs and south facing which makes it a fabulous sun trap. There are golden sands, rockpools and a tidal crossing or swim to the islet of L'Ille au Guerdain, home to Janvrin's Tomb. The Portelet Bay Café offers fantastic food with wood fired pizza, seasonal fresh fish and delicious homemade puddings and cakes; it also has an interesting gardening project underway. Nearby, the clear, sheltered waters of secluded Belcrojute Bay are great for snorkelling and swimming at high tide, and paddle boarding on calmer days.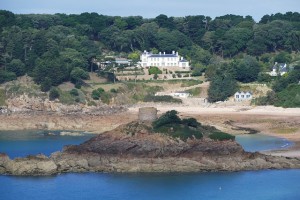 St Catherine's Woods
A magical and secluded woodland walk in Jersey amongst some of the oldest trees on the island and, relatively unknown, it is one of the most peaceful places on the island. Footpaths wind through woodland and stepping stones cross bubbling brooks and passing lichen-draped branches of the oak trees that are home to red squirrels, woodpeckers and treecreepers. Springtime brings wildflowers and the glorious reds and golds of autumn are a delight. There is a small reservoir in the north-east corner of Jersey which was originally constructed by the Germans during their occupation of the island. Refreshments are available at nearby St Catherine's Breakwater at The Breakwater Café or The 3 Arches. Liberty Bus 2, 2A from St Helier stop at the St Catherine's Wood stop.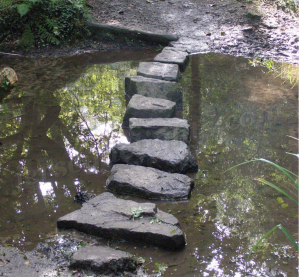 Sleep in a radio tower
Built during the Second World War, Radio Tower has been lovingly restored in a German modernist Bauhaus style and is now a fabulous holiday home located in Jersey's National Park on the southwest tip of Jersey. With stunning views of the iconic Corbiere lighthouse and St Ouen's Bay the Tower sleeps 6 people over its 6 floors, each with plenty of original features, including steel doors and observation slots. The major highlight of the tower is the lounge area and observation deck with stunning 360 degree view through the glass panelled walls. https://www.jerseyheritage.org/holiday/search-and-book/radio-tower/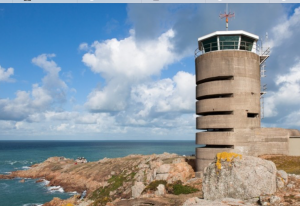 Blow out breakfast
Queue with the locals in Rozel Bay Harbour for a legendary breakfast roll at The Hungry Man, home of the aptly named 'Double Decker Health Wrecker' burger. Open every day in summer, but closed some days in the winter. All seating is outside so not great for rainy days. There are plenty of wonderful walks around Rozel Bay to burn off the excess calories – see our two favourite walks from Rozel Harbour.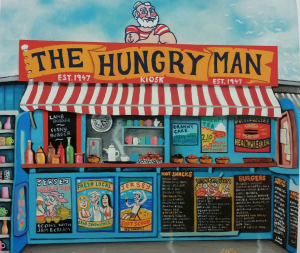 Cocktails in a hidden Speakeasy
The Blind Pig is a fabulous little gem, tucked away in the back alleys of St Helier. The hard bit is finding it. Look out for a wooden gate with a small sign of a pig on it, pass that to find a black metal door. Once inside you step back into a '20's Prohibition scene. Amazing ambience and great choice of gin (amongst many other things!).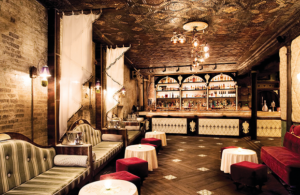 Bioluminescence walks
Jersey's beaches can be lit by the amazing glow of glow worms, creating a natural wonder that few people including locals know about. This ecological extravaganza happens almost every night year-round on some of the island's beaches. At low tide on La Rocque Harbour, at the south-east tip of the island, small brown worms light up with a yellow-green colour when they are disturbed and the otherwise brown seabed becomes speckled with their tiny lights. Best seen when the moon isn't full, there are organised walks if you are unsure of tides or walking at night. https://jerseywalkadventures.co.uk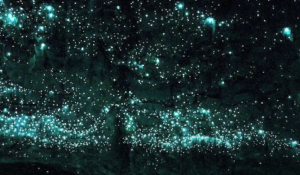 Visiting Jersey
Check out our island page for Jersey for information on getting to Jersey, getting around Jersey and our favourite food and drink in Jersey.
You might also be interested in:
Islands nearby
Alderney – find out about walking in Alderney, Alderney's outdoor activities, cafes and more here
Guernsey – find out about walking in Guernsey, Guernsey's outdoor activities, cafes and more here
Sark – find out about walking in Sark, Sark's outdoor activities, cafes and more here
Herm – find out about walking in Herm, Herm's outdoor activities, cafes and more here
Other islands in the British Isles
We have explored nearly 600 islands in the British Isles and are trying to write them up as fast as we can. Check more here or contact us as we are happy to share our info.
Further information
Our two books are stacked with more ideas on what to do in Jersey – buy here